Thinking Of Starting A Business
There are many things to think about when starting a new business, but there are many resources in Ashford to help you begin successfully.
Get expert advice and support
The Kent & Medway Growth Hub signposts support from across the county and for answers to all your business questions, you can always Ask Phil.
Kent County Council offers further information on funding, licensing, trading standards, public sector contracting, apprenticeships and low-carbon schemes.
Decide where you'll be based
If you don't have a property in mind already, our property search tool allows you to browse all available properties in the borough. Locate in Kent can also help you with locating into the area.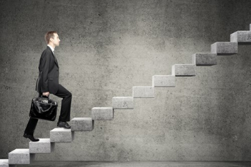 Think about business grants and funding
There are many ways to access finance, and a range of loan and grant initiatives are available within the borough. Ensure you check back regularly for the latest information.
Consider licenses and legislation
You may need a licence to carry out certain activities, which may be issued by Ashford Borough Council, Kent County Council, or other appropriate bodies.
Gov.uk has a useful Licence Finder tool. Information about licences issued by Ashford Borough Council and Kent County Council is available on their websites.
Get involved with your local community
There are a number of websites and groups that can help connect you with your local area.
Love Ashford supports local businesses and business owners by promoting all of the best new, stories, offers and events you can find in Ashford's town centre. If you would like to be involved, add your business to Love Ashford.
The Tenterden and District Chamber of Commerce provides networking opportunities for all in the town and surrounding villages.