Coronavirus Information
Vaccinations
Find out more about the vaccination process on the government website.
Ashford Borough Council continues to work closely with Public Health England and other partners to respond to the changing restrictions and aims to support residents and businesses as much as we can through this difficult period.
Testing
Visit the KCC website for information about how you can get a test.
Coronavirus Lockdown Restriction Easing
The government has announced that we have now moved out of lockdown restrictions.
However, the government is urging everyone to take personal responsibility and to consider others whilst the virus is still at large. This may mean continuing to wear facemasks and social distancing in some indoor spaces or where there are large crowds of people.
You can keep up to date with the latest information on Coronavirus on the government website or visit NHS UK for advice and information. More information for businesses can be found on our Coronavirus advice for businesses page. We have also prepared information for Council Housing tenants.
If you are vulnerable and need urgent support that cannot be met through existing support networks, get in touch with Kent Together or call 03000 419292.
Other guidance and support
There are some things you can do to help stop viruses spreading:
We also have information on how you can help others on our Coronavirus: Help for community groups page. This has information around how to get involved as well as a list of voluntary and community groups in the borough. There are several food banks throughout the borough, and some of these can be viewed on our food bank map.
We also have guidance and practical tips to help you to keep active and protect your mental health in our Coronavirus: Help for families and individuals section.
Our key responsibilities are to protect our communities (especially those who are vulnerable), our staff, to maintain priority service delivery and assist our business community where possible.
If you are a company that is offering to provide Personal Protective Equipment (PPE) please contact us by sending an email to PPE@ashford.gov.uk.
We have produced a document with Coronavirus guidance and advice translated into Nepalese – view Nepalese guidance and advice [pdf] 49KB. You can also translate our website using Google Translate (you just need to select the language you want to translate the website to, and then click the blue hyperlink below it).
Prevent Coronavirus spreading
cover your mouth with a tissue or your sleeve when you cough or sneeze;
put used tissues in the bin straight away;
wash your hands often with soap and water, or hand sanitiser gel;
try and avoid close contact with people who are unwell;
do not touch your eyes, nose or mouth if your hands aren't clean.
If you think you may have symptoms of the virus, use the online NHS 111 Coronavirus service or call 119 to book a test. Do not visit your GP, pharmacy or hospital. You should self-isolate for 10 days or until you get a negative test result.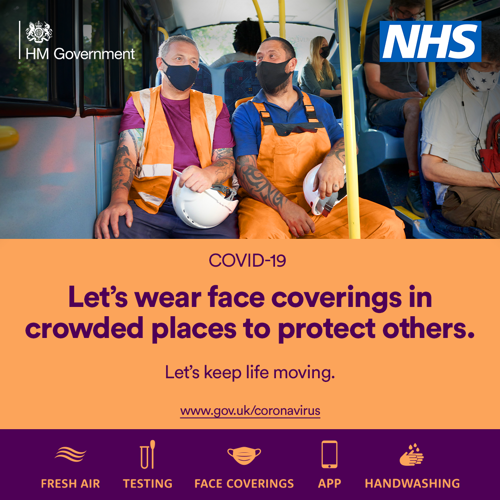 Page last updated: Monday 2 August 2021