Housing Annual Report 2019-20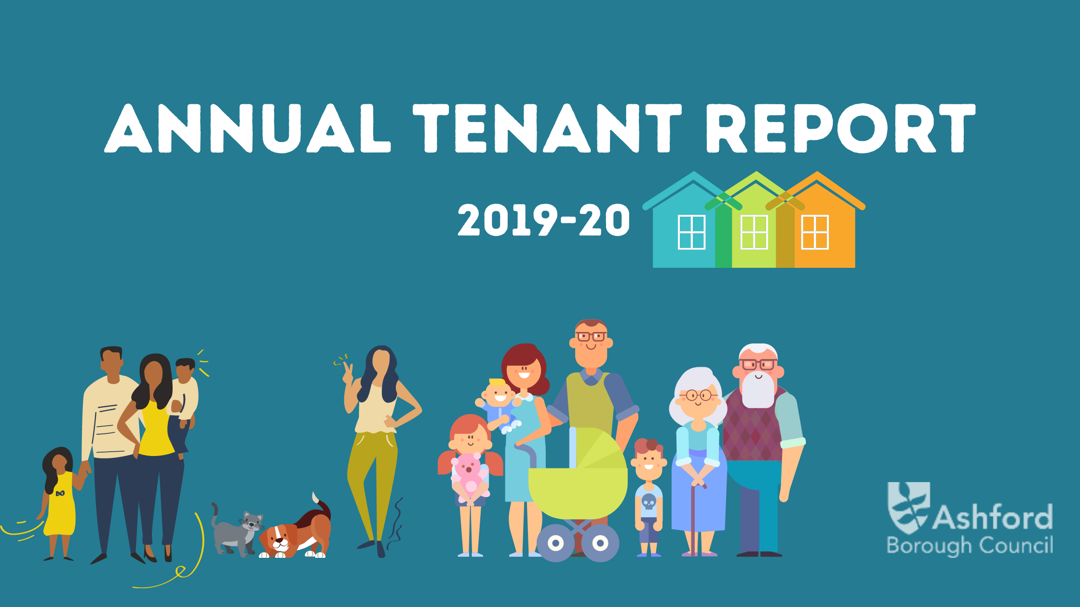 The Housing Annual Report for the 2019-20 financial year is an important report that explains how the council's housing services are performing. By publishing and sharing this information, we aim to be as transparent as possible. The report highlights both the quality of the services provided as well as where we will focus our efforts to improve services further.
The report covers how we've managed and maintained our properties, how responsive our repairs service has been, how quickly we are letting any empty homes, how many new homes we are building, and how satisfied you are telling us you are with those figures.
Improving lives and places
Figures that comprise the latest Housing Annual Tenant Report for 2019-20

| Information | 2019/20 |
| --- | --- |
| Homes compliant with the decent homes standard  | 100% |
| Number of disabled adaptations completed | 305 |
| Total spend on disabled adaptation | £327,706.37 |
| Average spend per adaptation | £1074.45 |
| Homes with an up to date gas safety certificate (average per month) | 99.95% |
At the end of the 2019-20 financial year we went into lockdown, and the impact of the coronavirus on our services will become more apparent in next year's financial report. The information contained in this report reflects the last 'normal' operating period.
Local government continues to need to be prudent and so we continued to assess all expenditure carefully in 2019-20. As always, we shine a strong spotlight on the front line services that we know benefit our tenants. We continue to look for cost effective and efficient ways of working that make the money that we do have go further.
Building communities and Improving homes
Repairs/Maintenance stats for 2019/20

| Information | 2019/20 |
| --- | --- |
| Planned maintenance total capital spend | £3,262,017 |
| Number of kitchen refurbishments | 104 |
| Number of bathroom refurbishments | 102 |
| Number of heating upgrades | 206 |
| Total spend on general repairs | £1,517,400 |
| Number of responsive repairs undertaken | 12355 |
| Average tenant satisfaction level for repairs | 94.51% |
This report follows the pattern of previous years where your feedback has told us that you want accessible information presented clearly, giving headline data on our most important services. We therefore hope that you agree that this report delivers in that respect. 
We continue to deliver quality homes ourselves, highlighted this year by a visit to our Danemore independent living scheme in Tenterden by HRH The Princess Royal. She was able to see first-hand how we are prioritising the needs of an ageing population and delivering quality homes for our residents. Our developments continue to set a high standard that support our residents to live independently.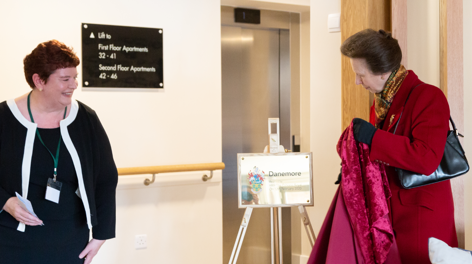 We continue to push the boundaries to deliver excellent services, build and acquire homes and make the most of the funding available to increase our housing stock as cost-effectively as possible. This includes trying to reduce the impact of homelessness on those affected, the financial impact it has for the taxpayer and working in partnership with others to meet the housing need for those who want to call Ashford 'home'.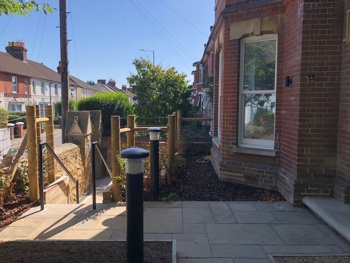 From left to right, the exterior and interior communal area of the redeveloped Christchurch Lodge building on Beaver Road, which provides short stay accommodation for homeless families for up to 25 people.
Housing Annual Report 2019-20 in numbers:
Number of void properties: 270
Average void period: 19 days
Number of evictions for rent arrears: 14
Number on housing register at end of year: 1350
Number of mutual exchanges: 56
Number of tenancies granted: 328
Number of housing applications received: 1752
Tenant interaction and welfare
Statistics based on tenant feedback for 2019-20

| Information | 2019-20 |
| --- | --- |
| Number of community protection warning notices CPW/CPN/FINE | 12/7/1 |
| Closure orders | 7 |
| Number of housing injunctions | 2 |
| Number of new cases of ASB | 96 |
| Number of estate inspections carried out | 11 |
| Number of complaints | 67 |
| Percentage of complaints against overall contact with tenants | 0.21% |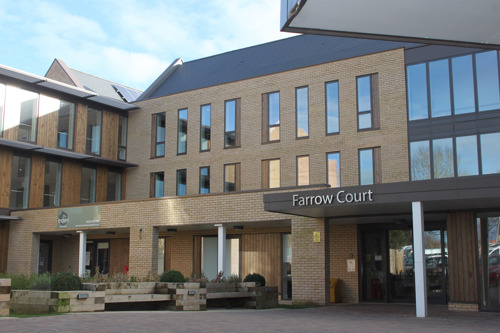 Rent arrears and building new affordable homes
Figures that show total rent arrears, new affordable homes being built and homes sold through Right To Buy between 2019-20

| Information | 2019-20 |
| --- | --- |
| End of year rent collection rate | 99.21% |
| Total rent arrears at end of year | £551,346 |
| Number of tenants in rent arrears | 831 |
| Number of ABC owned lettable dwellings (inc. 315 at Stanhope) | 4960 |
| Number of new affordable homes built in the borough | 15 |
| Numbers of Starts of Site | 2 |
| Number of homes sold through right to buy | 26 completions |
| Number of leaseholders & shared ownership | 249 RTB Leaseholders and 12 Shared Ownership Leaseholders |