A Greener Christmas - Christmas Trees
Published: 22/12/2020
We're helping you make this Christmas the greenest one yet, in this post we'll be talking about how you can make your Christmas tree the greenest one you've ever had.
 Up to 8 million Christmas trees are bought every December in the UK alone. That's a lot of intensive production, and potentially a lot of waste. 
It's true that fake plastic trees last for years – and nowadays they can look very realistic. But they take enormous amounts of energy to manufacture. And it's yet more synthetic waste to be disposed of in the future. 
Chopping trees down and just throwing them away after Christmas is not very good for the environment, but you can still enjoy a 'real' Christmas tree at home and be sustainable.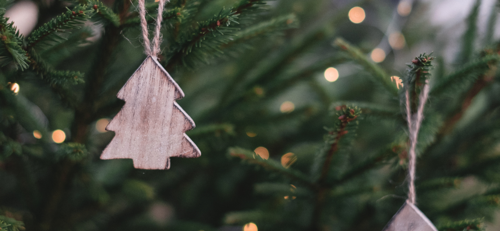 Recycle your real trees 
Or you could even buy a Christmas tree in a pot and plant it in your garden after Christmas and use it year after year!