Mayor's Musings - Blog Nine
Last updated 31 July 2020
Today sadly I write my final blog as my extended year as Mayor of Ashford draws to a close. What an honour it has been to share so many wonderful experiences and happy memories with you all. This year (and a little more) will be one that I will always remember with such fondness. David and I have made new friends and have been privileged to have been welcomed by so many within our Borough its communities and beyond.
An array of engagements, events, celebrations, and moments of joy and times of poignant reflection have punctuated my calendar. I have chosen a few more favourite photos for you to enjoy!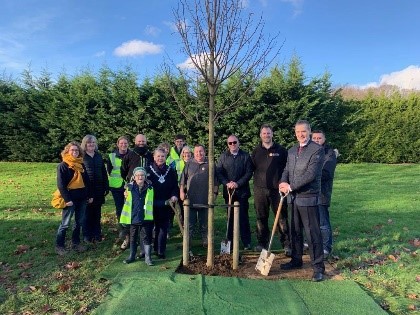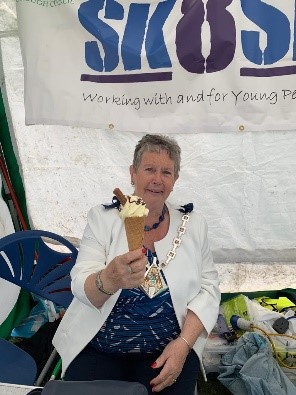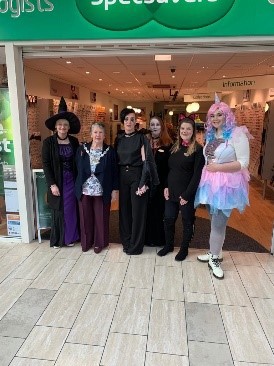 Out and About across the County: Meeting the other Mayors and Chairmen at many civic and social occasions has been a great experience. The chance to raise funds for each other's chosen charities whilst sharing and exchanging concerns relating to our own communities. One highlight each January is the Blessing of the Seas event and here is an incredible photo of all the Mayors and other civic dignitaries along Margate seafront.
Our diverse communities: The joy of sharing time with our diverse cultures to celebrate their special dates in the calendar includes the Sagarmatha Gurkha Nepalese Community with their fundraising dinner events and celebrations.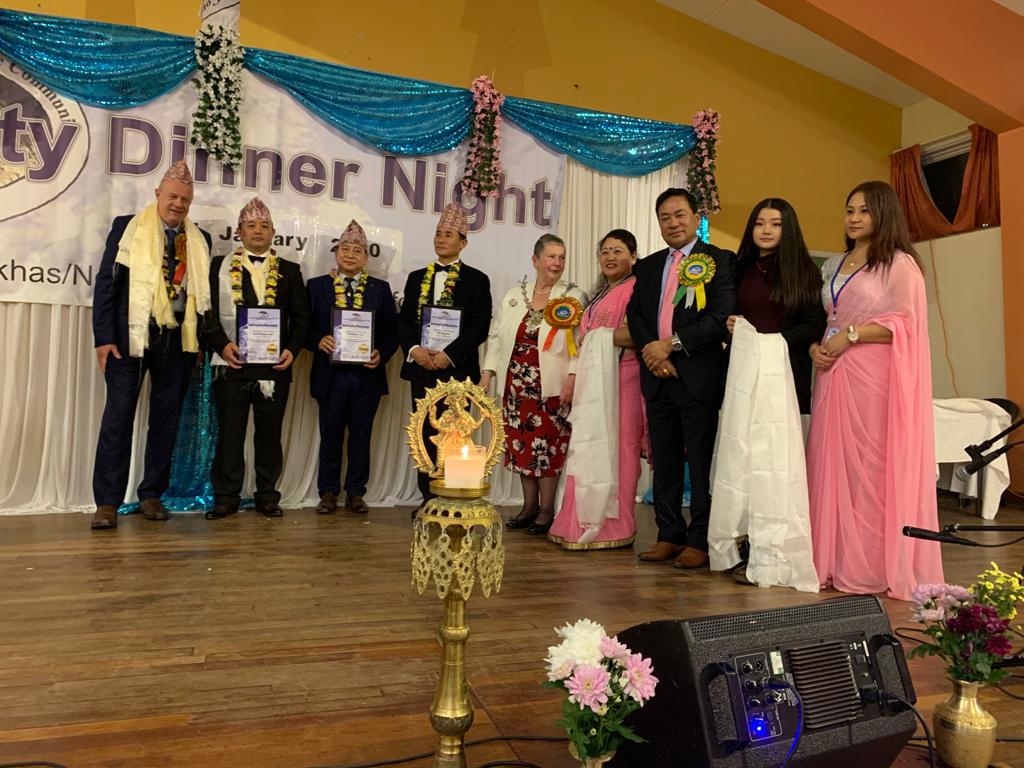 Reaching out to the community: There is great delight in reaching out to our residents as they celebrate milestone birthdays. These have included Doris 'Dollie' Davis aged 102 years young and Joan Dormer aged 100! Bouquets and special messages of celebration were sent to each one. Then in partnership with Sainsbury Bybrook, an Afternoon Tea hamper was delivered to a resident who had been isolating and had a dream to enjoy tea after the lockdown. The delight and surprise on their faces when these treats arrive is so precious. Such remarkable celebrations and ladies.
My Charities: My own fundraising charity birthday gathering was such an incredible occasion too. The amazing attentive team at the Everest Inn spoilt me and my guests with a delicious Nepalese banquet with Sainsbury providing my amazing birthday cake and cupcakes! I won't be forgetting that evening in a hurry as it was the final event before the lockdown – little did we all know what was ahead of us!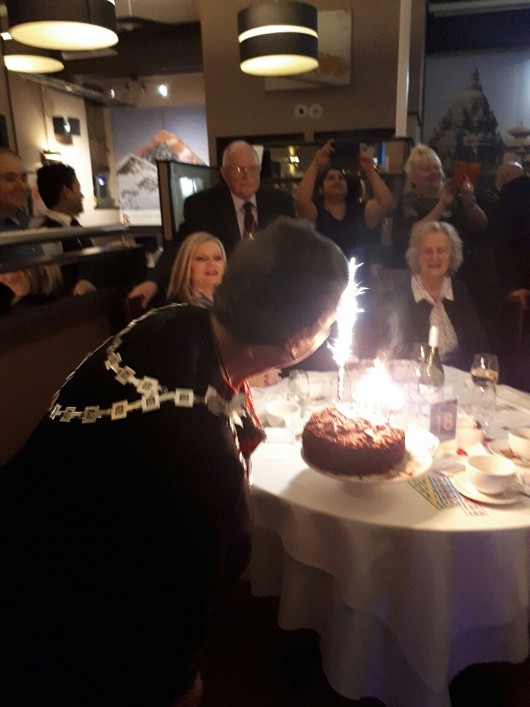 My David: This time of pause and isolation has required me to undertake my regular video updates from the security of our own garden retreat. With David's love of gardening his creative spirit and exceptional eye for colour, every year he creates a colourful and restful garden. This year it has been an exceptional place to be able to relax and to be enjoyed. His passion for cultivating orchids (and I have to admit he is pretty good at it) has kept him busy in the greenhouse. At the Orchid Society's annual flower show he won a total of seven prizes one of which was for The Best in Show and what a pleasure for me to present the awards to him!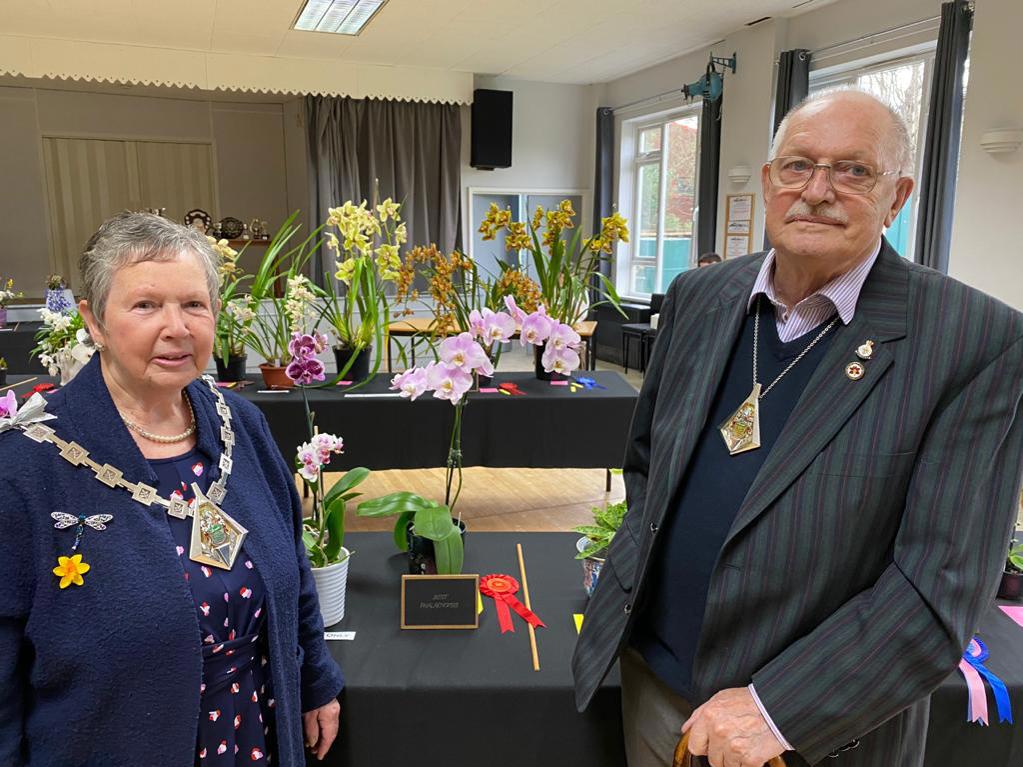 Fond Farewell: As I close the book on my final blog I would like to say a huge THANK YOU to everyone across the borough for making my time in office such an unforgettable experience. It has been YOU, the communities across the Borough of Ashford who have made it so special for me and David and we are humbly grateful for all the invites, memories, laughter and pictures which are numerous.
For me personally, it has been a pleasure to have been able to work with my chosen charities: Home-Start Ashford and District, Ashford Sea Cadets and the Ashford Volunteer Centre. I have also received wonderful support from local businesses, organisations, individuals as well as my charming macebearer Colin, my driver Sandra and her team, my Chaplain - Revd Dr Sue Starkings, my wonderful husband, officers and colleagues at the council too. Without your support my Mayoral year would not have been such a fantastic experience and a journey that I will always treasure - Thank you!
I remind you all to continue to stay safe and keep well during the summer and enjoy quality time with friends and family – whilst keeping alert!
Thank you, Ashford, for an incredible journey since May 2019 I hope you have all enjoyed my blogs as I have enjoyed writing them.
Other News you may be interested in