Out and About in Ashford and Tenterden with the Mayor - Blog Two
Published: 19/11/2020
Over the past few months, I have represented the Ashford Borough Council by joining in the commemorations for a number of most significant moments in world history. The strength of spirit and commitment shown to the monarch and citizens of this island was quite incredible over the war years. Likewise today, with our invisible enemy, COVID-19 we have pulled together as a borough and a nation with the same determination and passion to protect one another and to find a solution to the effects of this pandemic.
On a sunny day in August I took part in the '75th Anniversary of Victory over Japan' commemorations with my video message to the Ashford citizens – such a monumental date as finally the war had ended throughout the world. 
'Raising of the Red Ensign' to mark Merchant Navy Day was a dignified ceremony in early September with a small group joining me for a service to give thanks for the seafaring men and women – past and present - who continue to keep our nation afloat.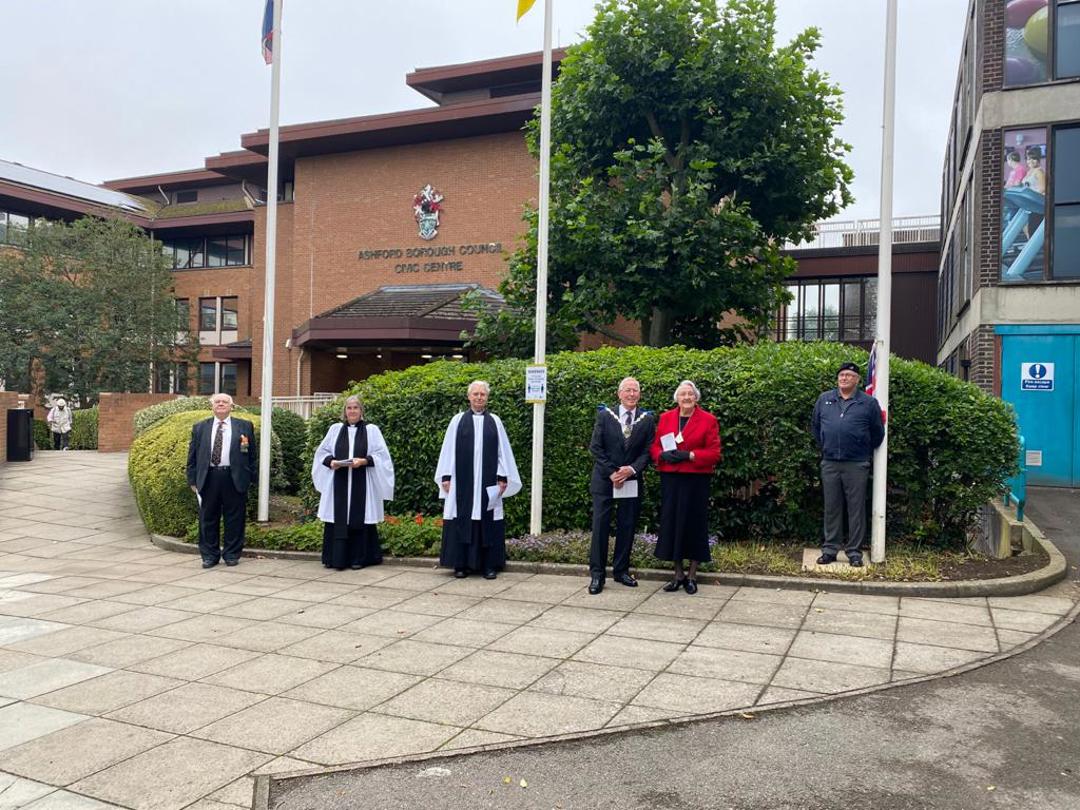 Taken on 3rd  September 2020 – Ashford Civic Centre
This was followed in mid-September by the Battle of Britain 75th Anniversary. My wife and I represented the Borough Council at small wreath laying ceremonies at both Great Chart and Egerton. Each of the gatherings were intimate with just as much formality and respect as any large event.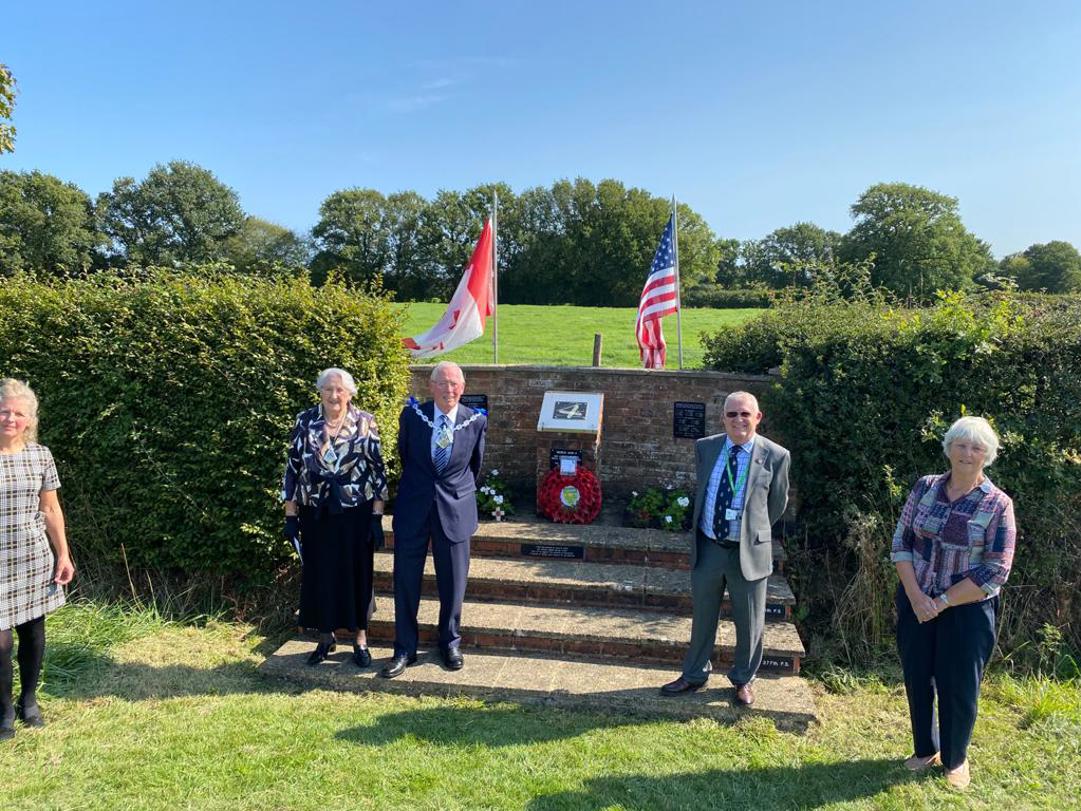 Taken on 13th September 2020 – Great Chart and Egerton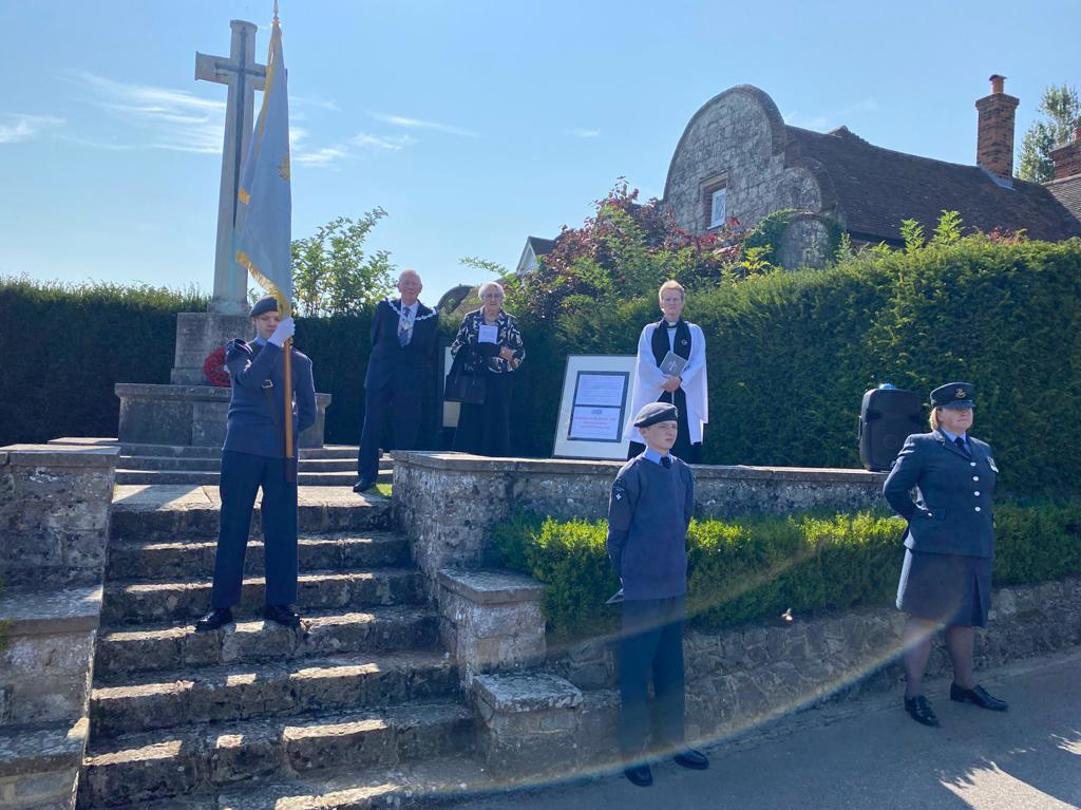 Taken on 13th September 2020 – Great Chart and Egerton
This November we marked Remembrance Sunday and Armistice Day. Falling within Lockdown 2 added extra restrictions to our plans but in conjunction with the Royal British Legion a most emotive wreath laying ceremony was arranged and a chance to reflect as we say "We will remember them".
Taken on 11th November 2020 - Ashford War Memorial
It has been most rewarding to represent the borough at so many occasions, and in particular during these most unusual times. 
Over the next few weeks, I can look forward to further virtual meetings (still a challenge I am pursuing) as we lead up to Christmas with the hope we can be together with the ones we love at this special holiday time.