Out and About in Ashford and Tenterden with the Mayor
Published: 13/10/2020
Welcome to the Mayor of Ashford's Out and About in Ashford and Tenterden.
Since my inauguration on 16th July, I have thoroughly enjoyed my first few months in office and despite the Government restrictions my dear wife, the Mayoress Jill and I have had the opportunity to get out and about across the borough. 
I have also embarked on a programme of Civic Visits taking us through towns and villages.  What an honour it has been to meet so many positive members of our community who are working hard to overcome the challenges set by the on-going pandemic.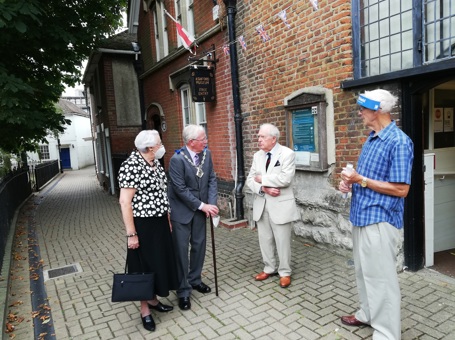 Our first excursion was into the centre of Ashford where we visited the Ashford Museum and what a treasure trove we discovered.  It's a museum that you can visit time and time again as there's so much to see and learn! Then onto the Bandstand for the 'Revelation' performances – which was wonderful too.  Finishing off with delicious refreshments at the Little Teapot.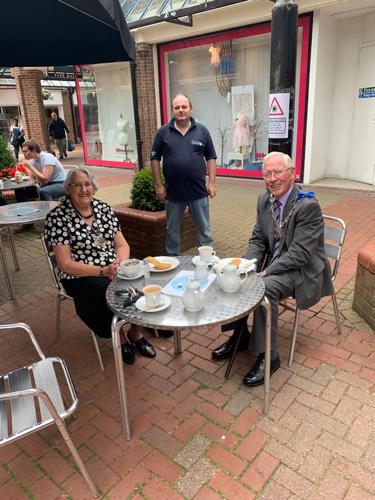 My visits have given me the chance to chat with owners, managers, staff and volunteers and see how they have worked with the COVID-19 regulations, I applaud them all on their enthusiasm and positivity during such difficult times. They in turn commended Ashford Borough Council for their business grant support scheme, which they had greatly appreciated.  
It has been most rewarding to represent the borough at so many occasions and in particular during these most unusual times.