Solar Together Kent launched by Kent County Council
Published: 25/09/2020

Kent County Council is launching a scheme to help Kent residents save money and reduce their carbon emissions.
Solar Together Kent will use the collective buying power of residents to help Kent householders get a reduced-price installation of solar panels.
"As well as householders, the scheme is also open to small businesses, landlords and community buildings, provided the installation is less than 50 panels. Residents who already have solar panels will be able to get quotes to add battery storage to their existing solar panel systems. We hope that we can increase the number of solar panels installed in Kent and Medway and reduce carbon emissions."
Prices for solar panels have been falling steadily since 2008, but the initial cost has been a barrier to more people installing panels on their roofs.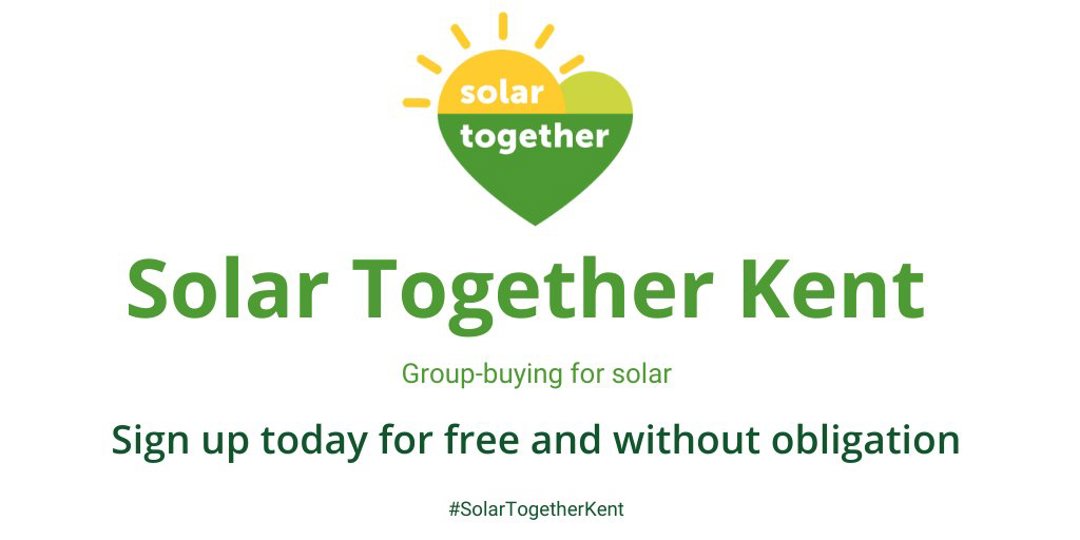 Energy from the solar panels not only reduces energy bills for the property where they are installed but thanks to the Smart Export Guarantee can also give a payment for electricity exported to the grid.
The average cost of a 3.5kWp solar PV installation in the South East is £4,800. Typically, this generates 3,700 Kilowatt hours of energy a year which can save residents over £300 a year on electricity bills.
Solar Together aims to get an installation price that makes solar energy affordable for more homes in Kent. Solar Together is part of KCC's commitment to achieve Net Zero for the County by 2050.
Susan added: "Domestic energy accounts for 28% of carbon emissions in Kent and Medway and solar energy is a great way for households to reduce their carbon footprint and save money."
Solar Together is run in partnership with iChoosr and councils across Kent. Once households have committed to the scheme installations should take place between December 2020 and June 2021.
For more information, visit www.solartogether.co.uk/Kent or call 0800 014 8721.
Other News you may be interested in