Brompton submits planning application to build revolutionary bicycle factory of the future in Ashford
Published: 21/12/2022

Ashford Borough Council has confirmed that a planning application has been received from Brompton for a revolutionary new factory, delivering a £100 million investment for the local area and potential for up to 4,000 jobs for the Kent economy.

The UK's largest bicycle manufacturer announced earlier this year that it had chosen Ashford as the company's global headquarters, following a national search with a pledge to work with universities and colleges to build local skills.

The planning application details of how the new factory will be constructed within a 100-acre floodplain, which will provide an opportunity to restore the wetland and promote walking and cycling for the local community in this unique, natural setting in the heart of Ashford.

The innovative scheme would house a world class production facility and company HQ, and by 2027, the company expects to employ over 1,500 staff. Once fully operational, the proposed development will result in around 4,000 jobs being supported locally, including supply chain jobs, jobs supported by the spending of staff and the factory operation itself.
Cllr Gerry Clarkson, Executive Leader of Ashford Borough Council, welcomed the news that this exciting project had reached an important landmark.

"This represents a once in a generation opportunity for the borough to develop a partnership with an internationally renowned cycling brand, that will bring jobs and opportunities to the town.

"The scheme will enable Ashford to fulfil a long-held ambition to create a wetland park that will enhance the environment and encourage more people to explore the area in a sustainable, eco-focused manner. Ashford has set the pace in Kent for inward investment and this new factory will bring many positive benefits and will put Ashford on the map as a cycling hub."
"The application will be subjected to a rigorous and meticulous planning process to ensure it meets the high standards upheld in this borough, which is at the heart of the Garden of England," added Cllr Clarkson.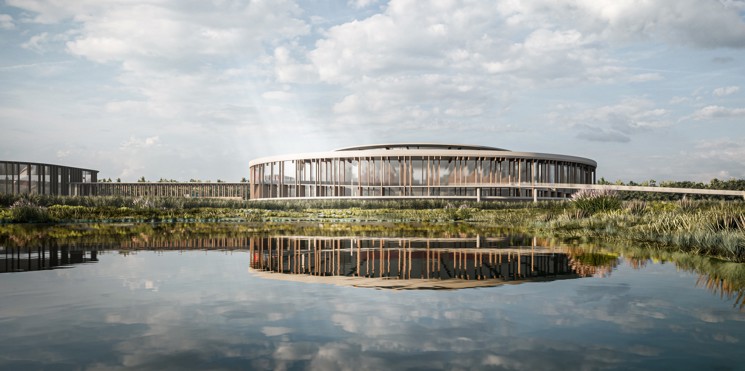 A spokesperson for Brompton said: "This is an exciting step towards creating our revolutionary new factory of the future in Ashford. We were pleased with the initial positive feedback from our public consultation events and look forward to seeing further feedback as this process unfolds."
Application number is - PA/2022/2772. To view on our website.