Ashford Borough Virtual Plaque Scheme
Welcome to Ashford's virtual plaque scheme. Many famous people have lived in the borough of Ashford. Authors, poets, mathematicians and philanthropists make up just some of the town's most famous residents and visitors. Use the map below to discover the links between Ashford's Famous Faces of the past and Ashford's buildings of the present.
Legend
---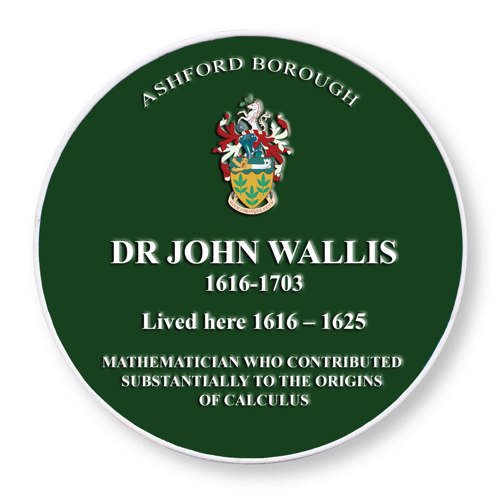 Dr John Wallis (1616-1625)
Mathematician
The College, Churchyard, Ashford, Kent, TN23 1QF
Dr John Wallis was a mathematician that contributed substantially to the origins of calculus (the mathematical study of continuous change) and he is considered the most influential English mathematician before Sir Isaac Newton.
Wallis was born and lived in Ashford at the Vicarage, now known as College Court, 1616-1625. His father was the Reverend John Wallis who became minister of St Mary's Church, Ashford, in 1612. Wallis attended school in Ashford but due to the outbreak of the plague in the area, he moved and attended James Movat's Grammar School in Tenterden before attending Felsted School in Essex.
In 1632 Wallis entered the University of Cambridge, where he received his Bachelor of Arts degree in 1637 and a Master's in 1640, afterwards he entered the priesthood.  Between 1643 and 1689 Wallis served as chief cryptographer for Parliament and later the Royal Court.
In 1649 Wallis was appointed as Savilian Professor of Geometry at the University of Oxford. During his 54 years as Savilian Professor, Wallis made significant contributions to the field of mathematics and he is credited with introducing the symbol ∞ to represent the concept of infinity.
Due to Wallis' contributions to mathematics, he is now considered one of the world's greatest intellectuals.
Pictured below, from left to right: Dr John Wallis by Sir Godfrey Kneller, NPG 578, © National Portrait Gallery, London (https://www.npg.org.uk/collections/search/use-this-image/?agreed=true&email=&form=cc&mkey=mw06559) and The College, The Churchyard, Ashford.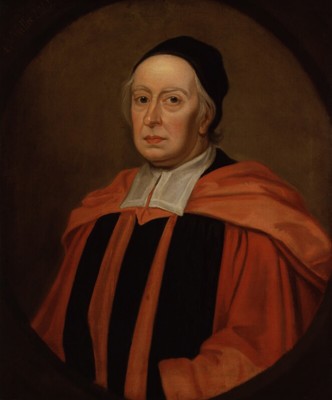 ---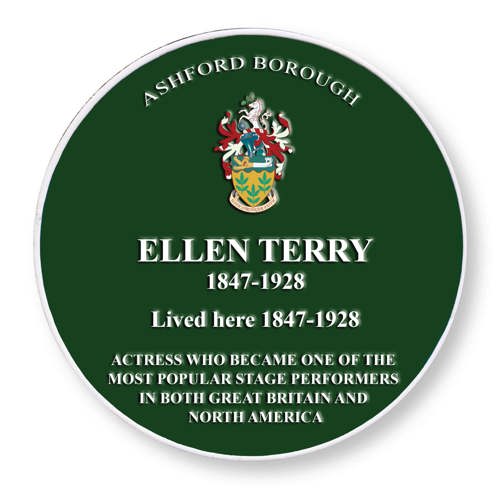 Ellen Terry (1847-1928)
Actress
Smallhythe Place, Smallhythe Road, Tenterden, Kent, TN30 7NG
Ellen Terry was an actress who became one of the most popular stage performers in both Great Britain and North America.  Adored for her beauty and charm by her many fans, who included Oscar Wild, she was also a theatre manager and public speaker.
Terry began performing as a child, acting in Shakespeare plays in London and toured throughout Great Britain in her teens. At 16 she married the 46 year old artist George Frederic Watts, but the two split within a year. Terry returned to the stage and began a relationship with the architect Edward William Godwin and retired from the stage for a further six years.
In 1874 Terry resumed acting and was immediately acclaimed for her portrayal of roles in Shakespeare and other classics. For more than the next two decades Terry was considered the leading Shakespearean and comic actress in Britain. In 1903 she took over management of London's Imperial Theatre before again touring and lecturing. She continued to find success on stage until 1920, while also appearing in films from 1916 to 1922.
Terry's career lasted nearly seven decades and after her death, the Ellen Terry Memorial Museum was founded by her daughter, Edith Craig, at Smallhythe Place - an early 16th-century house that Terry bought in 1899.  Terry lived here until her death in 1928. The property and museum was taken over by the National Trust in 1939. It is possible to visit Smallhythe Place on selected dates and times throughout the year – visit the National Trust website for more information.
Pictured below, from left to right: Ellen Terry (1880) by Alexander Bassano, NPG x85758, © National Portrait Gallery, London (https://www.npg.org.uk/collections/search/use-this-image.php?mkey=mw116484) and Smallhythe Place.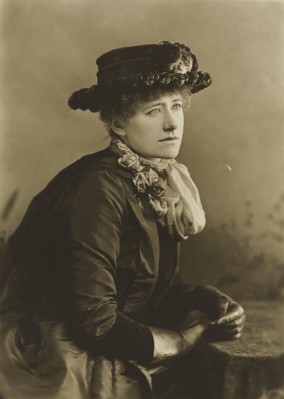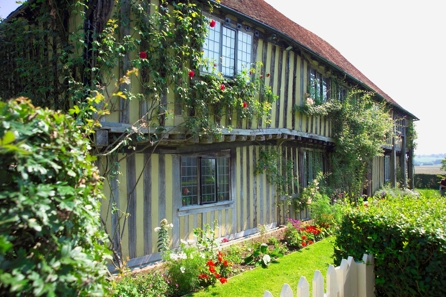 ---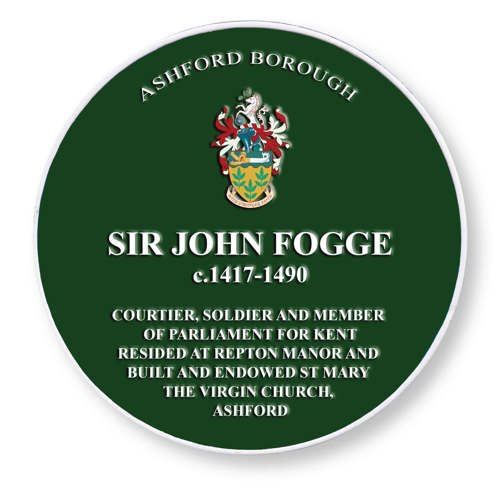 Sir John Fogge (c.1417-1490)
Courtier, soldier and Member of Parliament for Kent
Repton Manor, Repton Avenue, Ashford, Kent, TN23 3GP
Sir John Fogge resided at Repton Manor and also built and endowed Ashford's Parish Church (St Mary the Virgin Church, Ashford).
Fogge, born c.1417, was the grandson of Sir Thomas Fogge, a soldier and Member of Parliament for Kent.  Fogge only came to prominence in 1447 when it is assumed he inherited the lands of the senior line on the death of Sir Thomas' other grandson and heir, William.
By 1450 Fogge was an esquire of the king's household and in 1452 he was made Sheriff of Kent. Despite Fogge's service to Henry VI, Fogge joined the Yorkists during the War of the Roses. After the Yorkist victory, Fogge emerged as a leading royal associate in Kent, heading all commissions named in the county and he was given the custody of Rochester Castle.
Fogge was Treasurer of the Household to Edward IV until 1468, as well as a member of the King's council on various occasions between 1461 and 1483. He resided at Repton and built and endowed the church at Ashford as well as The College (College Court). Fogge is buried beneath an alter tomb in the church at Ashford, where he is also commemorated in a memorial window.
Pictured below, from left to right: Sir John Fogge by Sir Edward Dering, published in Archaeologica Cantiana, Vol 2, 1859 and Repton Manor.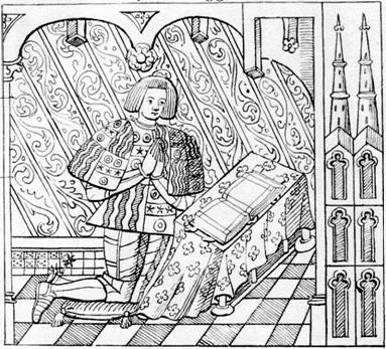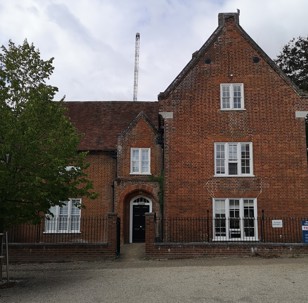 ---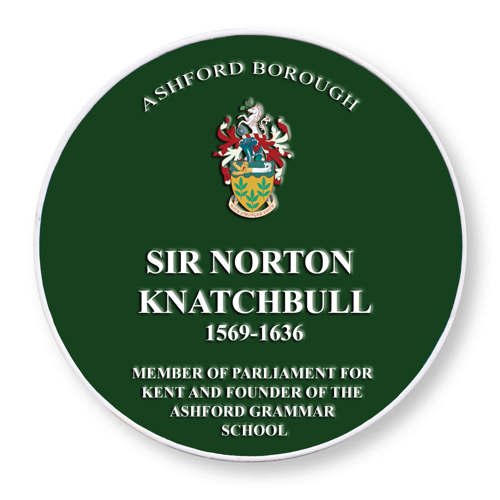 Sir Norton Knatchbull (1569-1636)
Founder of the Ashford Grammar School
Dr Wilks' Hall, The Churchyard, Ashford, Kent, TN23 1QC
A Member of Parliament during the reign of Charles I, Sir Norton Knatchbull founded the borough's first grammar school at the Dr Wilk's Memorial Hall, so that local boys could get an education.
During the reign of Henry VII, Knatchbull's ancestor, Richard Knatchbull of Lympne, bought Mersham Hatch, four miles south-east of Ashford. In February 1593, Norton Knatchbull unexpectedly inherited his family's estate, after the death of his half-brother and nephew, Thomas.
In 1600 Knatchbull was appointed to the bench and was knighted in April 1604. Between 1606 and 1607 he served as sheriff of Kent and in 1610 he became the first member of his family to sit in Parliament, after being returned for Hythe at a by-election in October 1609.
Wealthy but childless, Knatchbull founded Ashford Grammar School, which he endowed in his will of 15 June 1636. The school has since moved to a new site, whilst Ashford Borough Museum is now located in the old school building, Dr. Wilks Memorial Hall - named after a prominent doctor in the town. The original seats for the school master and his assistant are still in place and the 16th century wood panelled walls contain carvings of the original pupils' names and other graffiti.  For more information and opening times, please visit the Ashford Museum website.
Pictured below, from left to right: Portrait of Sir Norton Knatchbull, 1639 by Robert Peake, and Dr Wilks' Hall, images courtesy of Ashford Borough Museum.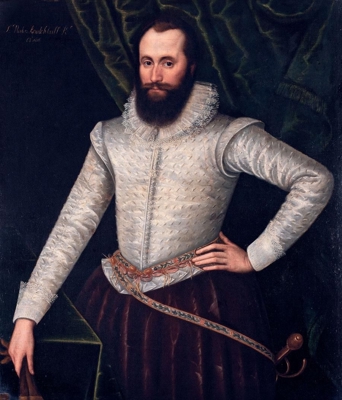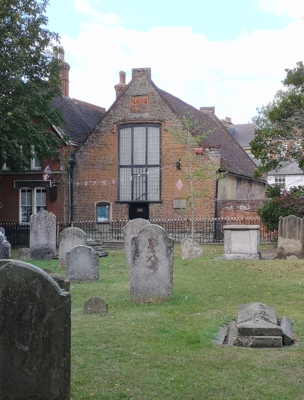 ---
The Newtown Plinth
The Newtown Wheel Plinth is a set of locomotive wheels built in 1904 by Harry Smith Wainwright, the Superintendent of the South Eastern and Chatham Railway from 1899 to 1913. The plinth was built and donated by Henry Headly who built the modern houses in the renewal of Newtown. A virtual plaque has been awarded to three significant members of the South Eastern & Chatham Railway: James Stirling 1835-1917; Robert Riddell Surtees 1855-1919; and Richard Edward Lloyd Maunsell 1868-1944.
Newtown Green, Alfred Road, Willesborough, Ashford, Kent, TN24 0PH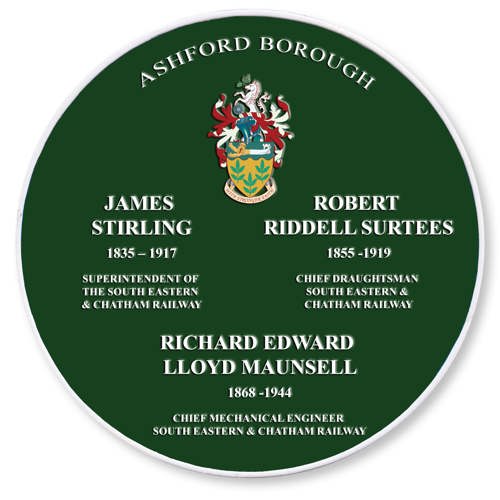 James Stirling (1835-1917)
Superintendent of the South Eastern & Chatham Railway
James Stirling, the son of Robert Stirling (inventor of the Stirling engine, 1816), was born in Galston, Ayrshire in 1835. James was educated privately and at the age of 18, he was sent to work with the village millwright. Two years later, in 1855, James commenced an apprenticeship at the Glasgow and South Western Railway Company (GSWR).  At the GSWR James held various positions. From draughtsman he became works manager, and in 1866 succeeded his brother as locomotive superintendent.
In 1878, he accepted an offer to become locomotive superintendent of the South Eastern Railway (SER), and held this position until his retirement in 1898. During that period, Stirling designed six classes of locomotive. At his retirement at the end of 1898, the SER had 459 engines, of which 384 were to Stirling's design, and seven others had been purchased to outside design; ten more to Stirling's design would be built in 1899. Stirling is also remembered as the introducer of cushioned seats in third class compartments.
In 1880 Stirling became a Member of the Institution of Civil Engineers, and a Justice of the Peace for Kent. On the formation of the Association of Locomotive Engineers of Great Britain and Ireland, James was appointed Hon. Secretary. James retired in 1898 and died in Ashford on 12 January 1917, at the age of eighty-one.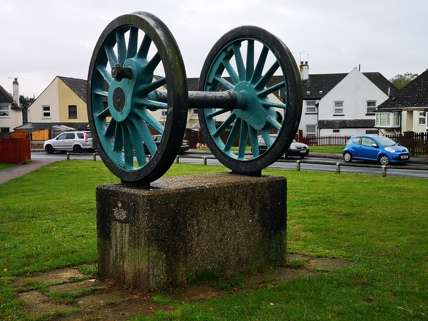 Robert Riddell Surtees (1855-1919)
Chief Draughtsman South Eastern & Chatham Railway
Born in Newcastle upon Tyne, Northumberland in April 1855 to John Surtees and Mary Robinson.
Robert joined his father at the Newcastle Railway Works as a draughtsman before moving on to the London, Chatham & Dover Railway in 1878. As Chief Draftsman, Surtees contributed greatly to the company's locomotive designs.
In 1899 The SER and the London, Chatham & Dover Railway (LCDR) formed a joint management committee and became the South Eastern & Chatham Railway. Harry Smith Wainwright (1864-1925), the number two of the South Eastern Railway, became the Locomotive Superintendent of the South Eastern & Chatham, and Robert Surtees, the former LCDR Chief Draughtsman, became Chief Draughtsman of the SECR. Now with the linking of the railway companies Surtees' talents were at the disposal of Wainwright. Apart from boiler design, in which he took a particular interest, Wainwright delegated most of the locomotive design to Surtees.
Despite Surtees being extremely anti-social and shy he was greatly admired for his engineering skills and many believed he deserved shared praise for the excellence of the Wainwright locomotives.
Due to very poor health, Robert Surtees retired in 1914 and died in Ashford on 5 September 1919 at the age of 64. Surtees left behind a wife, Annie Watmore and 11 children.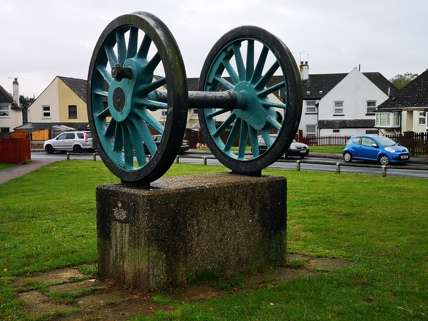 Richard Edward Lloyd Maunsell (1868-1944)
Chief Mechanical Engineer South Eastern & Chatham Railway
Maunsell was born on 26 May 1868 in Raheny, County Dublin, Ireland and was educated at the Royal School in Armagh and at Trinity College. After graduating from Trinity College, Maunsell completed a three year course with the Great Southern and Western of Ireland before completing his training at the Horwich Works of the Lancashire and Yorkshire Railway. He was latterly locomotive foreman at Blackpool before going to India in 1894, having reached the post of district locomotive superintendent at Asansol (East Indian Railway). Maunsell returned home to become the Locomotive Superintendent of the Great Southern & Western Railway in 1911.
In December 1913 Munsell became the Chief Mechanical Engineer of the South Eastern & Chatham Railway. When that railway line was incorporated in the new Southern Railway, Maunsell became Chief Mechanical Engineer of the latter.
Maunsell is credited with the design of no less than eight locomotives, which were generally thought of as quite successful. However, Munsell's key skill was engineering management rather than locomotive design.  Maunsell surrounded himself with talented subordinates, the sort of men who could have easily run a department of their own. Maunsell made use of design teams to create easy to maintain locomotives that could operate the required services with effective performance.
Maunsell was appointed a Commander of the Order of the British Empire in 1918 New Year Honours for his efforts during the First World War and he later retired in 1937.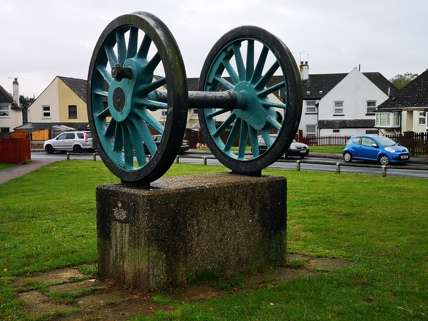 ---