Sustainable Christmas - Christmas Food Waste
Published: 14/09/2023
The festive season is a time for friends, families and celebration, but many of us are looking for ways to make this time more sustainable.
From the things that we eat and wear, to the places we shop and the gifts we give, there are so many ways we can have a more sustainable festive season that won't cost the planet.
So, this year our Climate Officer has shared their plans and ideas for simple sustainable alternatives this Christmas.
Christmas is often spent enjoying quality time together with our friends and family and typically involves a special meal and a glass or two of our favourite tipples. While indulging, it's important we don't get wrapped up and end up needlessly wasting food and drink
It is estimated that over 100,000 tonnes of edible poultry, 96,000 tonnes of carrots and 710,000 tonnes of potatoes are thrown away each year in the UK.
It's easy to do. Christmas food waste is a common problem. We buy heaps of everything from the snacks to the annual gastronomic extravaganza. Where we end up still eating it in January, pausing the annual diet until the last chocolate is eaten.
Here are my tips on reducing Christmas food waste.
Plan in advance
Meal planning is a great way of working out what exactly you need to buy. Yes, I am one of those that has a meal planner on the wall for the week, but it really does cut down on what we throw away, saves me money and stops the mind numbing 'what we having to dinner tonight' questions.
If you're hosting, hopefully you'll know how many you have coming to dinner. Plan the size of the turkey, how many potatoes you'll need and what vegetables you're having.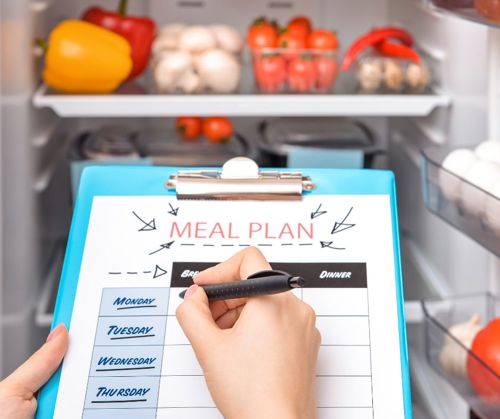 Keep guests informed
We all have that guest that brings items that you already have, as much as it is appreciated, tell your guests in advance if they need to bring anything. Well-meaning and generous guests may go overboard, adding to the problem of Christmas food waste.
Take advantage of the cold weather
If you're out of fridge space, consider using outside. If it's cold enough, uncooked hardy vegetables such as carrots and parsnips can be kept in cold outbuildings and stay fresh. 
Run down your freezer
Start to free up space in your freezer now. Leftover meat, vegetables and even cakes freeze well for use at another time. Freezing acts as a pause button. It is safe to freeze food right up until the use-by date.
Love Food Hate Waste have an A-Z on food storage guide, including how to freeze many different types of food.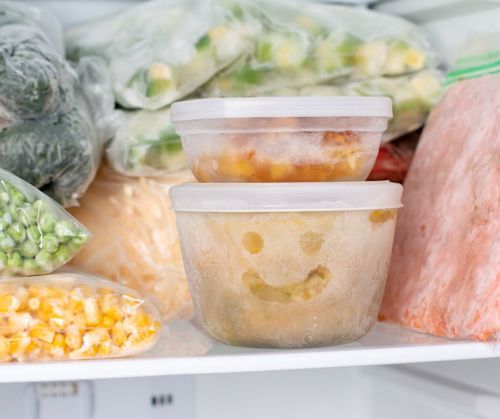 Become a leftover champion!
Leftover Christmas turkey and vegetables can be turned into amazing new meals. Perfect if you have guests staying longer than a day. Or you're too tired to make new meals from scratch.
Love Food Hate Waste have various creative recipes and ideas for how to make your Christmas leftovers go further. And if in doubt, there is always the Christmas Sandwich!!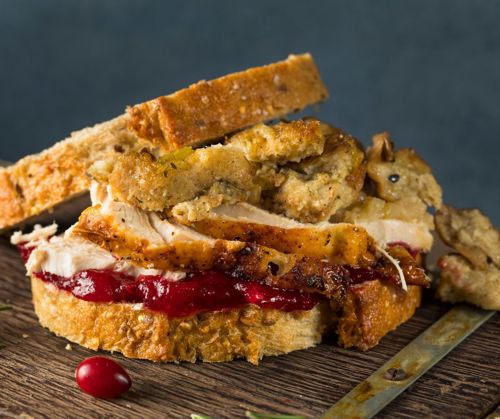 Christmas does not need to be run like a zero-waste operation but with some careful planning and mindful shopping, you can still have fun and waste less. 
Do you have any tips for combatting festive food waste? We'd love to hear them.