The Queen's Platinum Jubilee and the 80th Anniversary of HMS Albacore & the Ashford Sea Cadets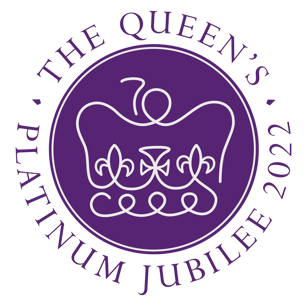 Ashford Borough Council is currently planning a long weekend of celebrations and commemorations in June 2022 to mark the 80th anniversary of HMS Albacore, Warships Week and the Ashford Sea Cadets.  This will take place in conjunction with Her Majesty's the Queen's Platinum Jubilee.
For more information about the Jubilee celebrations visit the Queen's Platinum Jubilee webpage.  For more information relating to the HMS Albacore celebrations visit the HMS Albacore & Ashford Sea Cadets webpage.
If you are running a project that celebrates the Queen's Platinum Jubilee then visit our Queen's Jubilee Great Funding webpage that list the different grant funds that you may wish to apply for to support your project.
You can also view the National Platinum Jubilee website.

Current Programme of Events
Thursday 2 June 2022
Beacon lighting (part of the nationwide lighting of beacons) at 9.15pm in Civic Park, Ashford.
Friday 3 June 2022
Thanksgiving civic church service in honour of Her Majesty the Queen at St. Mary the Virgin Church, Ashford.
Saturday 4 June 2022
HMS Albacore Celebrations with the Ashford Sea Cadets in Memorial Gardens, Ashford including the dedication of an Albacore flag and plaque and a commemorative service.
Sunday 5 June 2022
Residents and community groups encouraged to hold their own street parties. Please view the guide to holding your own street party.
Further events and activities will be added when confirmed.