Get more out of your pumpkin
Published: 19/10/2023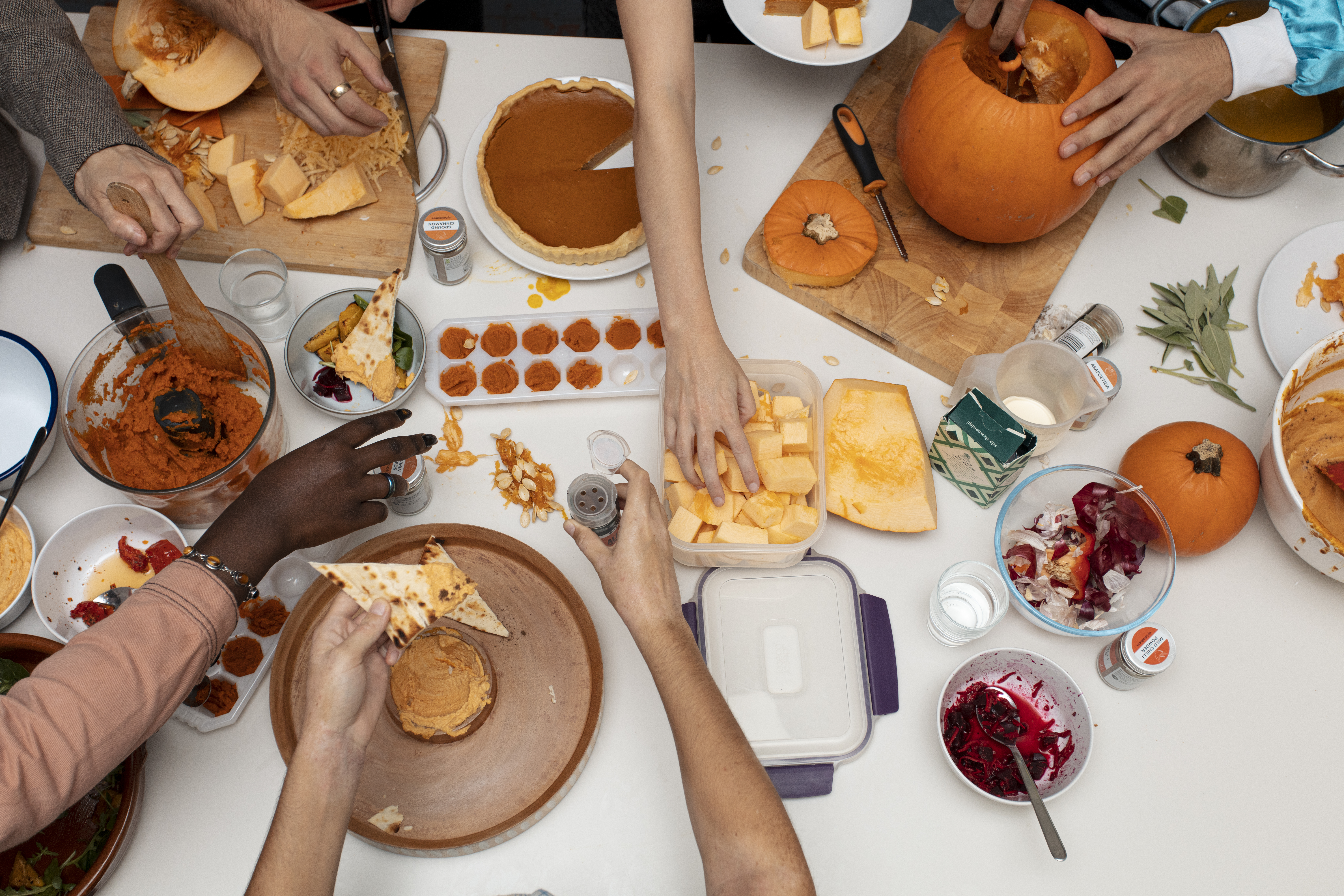 Don't miss a trick...and treat. Over 15 million pumpkins will end up in the bin this Halloween, carved and uneaten. That's a scary amount of edible food wasted - about £27.6 million worth!
Here our our top tips for making the most of your pumpkin. 
1. Feed your family - before you start carving out some fun check out recipes for your pumpkin. There are lots of savoury and sweet treats from soup, roasted seeds or for the more adventurous a coconut pumpkin cake. There is a list of recipes on Hubbub's website for you to explore. 
2. Feed the wildlife in your garden - feed animals like birds in your garden by hanging your pumpkin from a tree or on a bird feeder above ground level, if not see if you can donate it to a local wildlife centre. 
A reminder, last year the Woodland Trust put out a plea for the public to not leave left over pumpkins in local woodlands. Pumpkins take a long time to break down as they rot, they damage delicate woodland ecosystems, attract rats and can be fatal to animals like hedgehogs. 
3. Feed your food caddy - once your pumpkins is beyond reuse, place it either inside your food caddy or if it doesn't fit, place it on top - no need to put it in a bag, loose is fine, and our waste crews will collect it. 
Please do not place them in your brown garden waste bin. Food waste is recycled by a different processing method and facility from garden waste. 
If you are ever unsure what should go into your waste collection bins check out our handy 'How Do I Dispose Of?' section on our website.