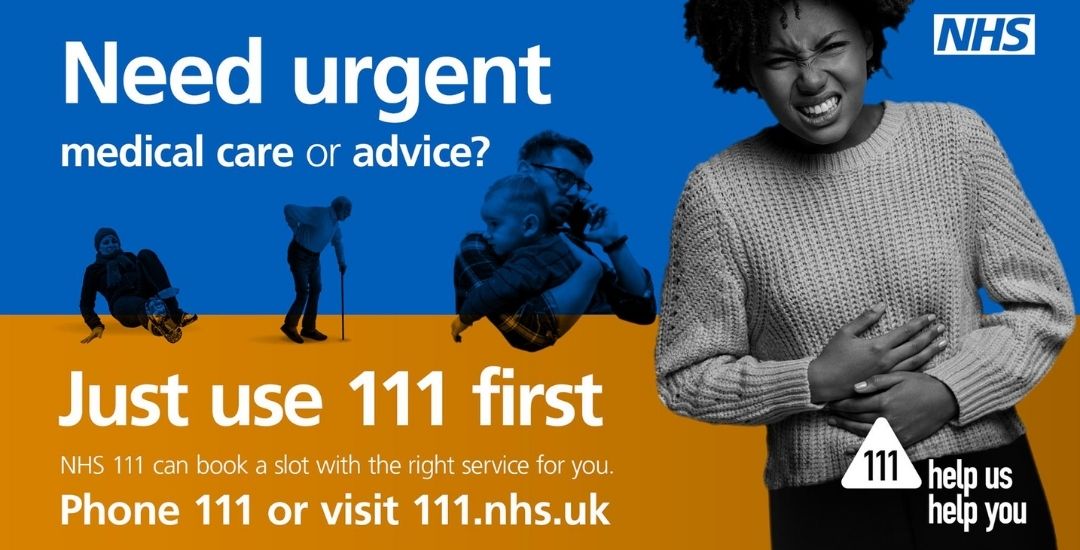 Finding the right place for medical help this Christmas
Published: 13/07/2021
Knowing the right place for medical help over the Christmas holidays can help you get the treatment you need faster.
This includes making sure your medicine cabinet contains the basic items required to help you deal with any minor health issues at home and calling the free NHS 111 number for urgent care needs.
At NHS 111, help is at hand from a team of highly trained experts and, if needed, an appointment can be booked at an urgent treatment centre or even an A&E department.
Dr Navin Kumta, Clinical Chair for NHS Kent and Medway Clinical Commissioning Group, said: "There are a few simple things people can do now to have an enjoyable, healthy Christmas.
"This includes checking if you need a repeat prescription and that you have what you need in the medicine cabinet at home. If you, or someone you care for, requires medicine regularly, it's important to make sure you order and collect repeat prescriptions in good time to ensure you and your family have enough medicine to last over the festive period.
"And if you need urgent help, NHS 111 is there for you 24 hours a day throughout the period."
This year it is vital that everyone across Kent does everything they can to help slow the spread of coronavirus by washing their hands frequently, wearing a face covering, and following social distancing guidelines. Further details are on the gov.uk website.
Patients should not attend a GP practice, pharmacy or other service if they have any of the symptoms of coronavirus – high temperature, a new, continuous cough, or a loss or change to their sense of smell or taste. Instead, they should stay at home and book a test.
For more advice to help you and your family stay well this winter, visit www.nhs.uk/staywell.
Other News you may be interested in