New look for Loveashford
Published: 23/11/2021

Ashford Borough Council's town centre brand, Loveashford, has had a radical makeover.
With a new look and website, Loveashford is the digital destination for all of Ashford town centre's news, offers and events information.
Created in 2014 as part of the Portas Pilot, Loveashford has evolved over the years to become a voice for local businesses, championing the high street by providing free marketing support, business strategy advice and opportunities to connect the local business community through networking events.
The website provides residents and visitors to the borough with all the latest news from businesses, bespoke offers and up to date information about town centre events.
The brand has also developed a strong social following across several platforms, delivering daily updates in real time to over 11.5k people.
On the new site you will find:
A business directory, with regularly updated information on existing and new businesses
Events – what's coming and how to get involved
Offers – get discounts, find promotions and enter competitions
Useful visitor information – travel guides, community toilet scheme participants and breastfeeding friendly venues
Articles – business spotlights, where to eat and drink, shopping guides and more
Newsletter – sign up to Loveashford's newsletter, full of exclusive town centre content
New and existing businesses can join the Loveashford directory with a simple email to the team: loveashford@ashford.gov.uk
Behind the new design
The brand's new look is a far cry from its previous identity and was inspired by local history and heritage, with Ashford once home to the UK HQ of famous printing company, Letraset. The bright colours and retro screen print-inspired images pay homage to this, bringing links from Ashford's past to the present day.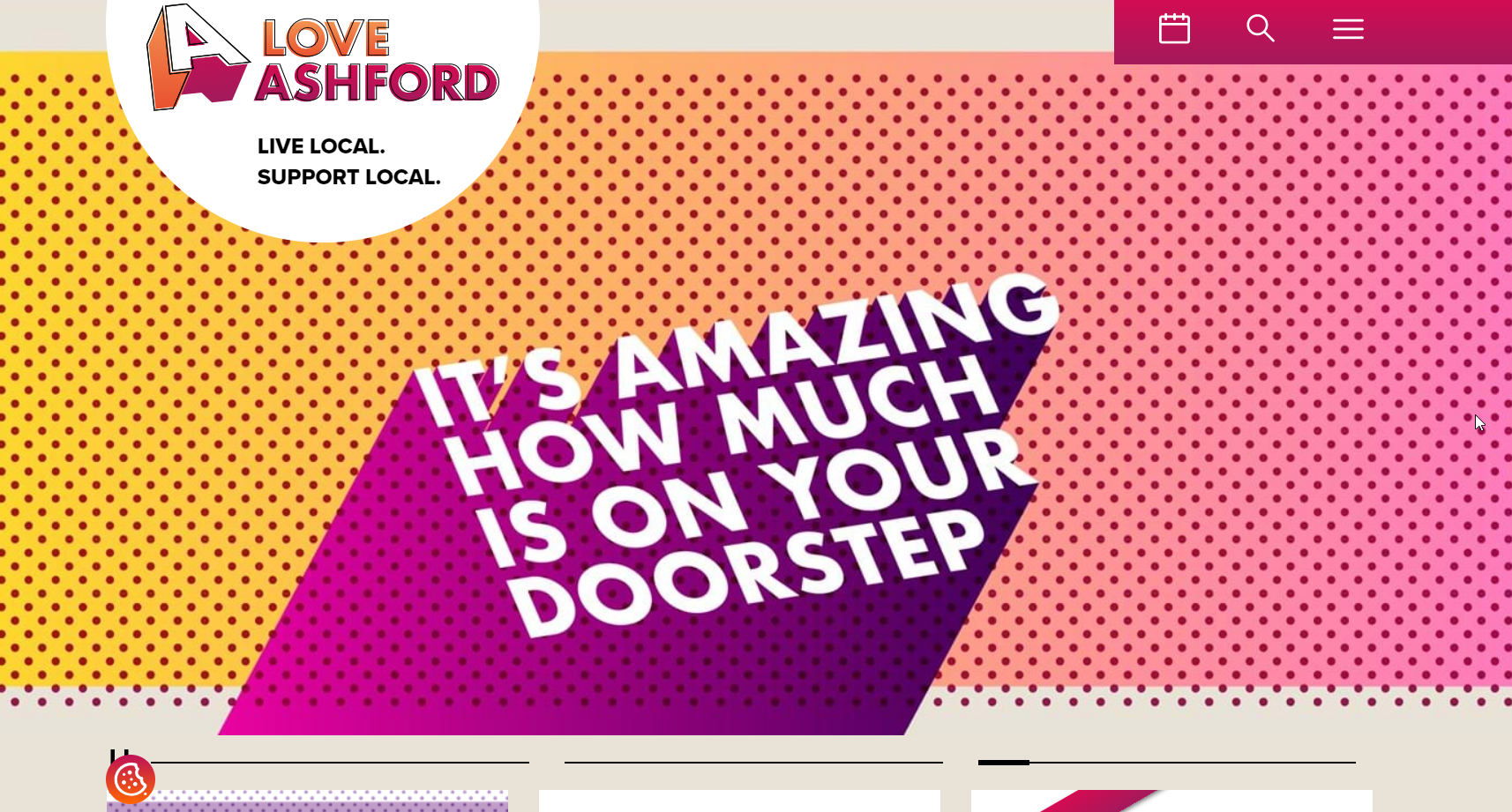 Cllr Nathan Iliffe, Ashford Borough Council's portfolio holder for corporate property and regeneration, said: "There's no doubt that high streets up and down the country have had a tough time in the last 18 months – and Ashford has been no exception. However, the timing of Loveashford's new branding and website perfectly coincides with the reopening of the high street.
"The bright colours and bold look of the brand reflect the vibrant and thriving nature of our town centre, which has shown exceptional resilience through extraordinary circumstances."
Visit the new look Loveashford website or follow Loveashford on social media:

Facebook: @loveashford
Twitter: @love_ashford
Instagram: @loveashford
TikTok: loveashford
LinkedIn: /loveashford
Other News you may be interested in