Conningbrook Lakes Country Park
Potentially toxic blue-green algae
A reminder that warm and humid weather can cause potentially toxic blue-green algae to bloom in our ponds and lakes.
As a precaution (especially during hot weather) dog–owners should at all times avoid allowing their dogs to enter any ponds and lakes as the potentially toxic blue-green algae might be present.
Although effects on humans are rare, if you do come into contact yourself, we recommend that you wash off your skin.
We'd like to remind visitors to Conningbrook Lakes that dogs must be kept on a lead at all times and should not be permitted to enter the lake at any time.
Stay safe in open water
We'd like to remind residents to stay safe in and around open water. Wakefield Council, with support from partners across West Yorkshire, produced this hard-hitting video which really brings home the danger associated with swimming in open water.  
Wildlife and leisure themes for public art at Conningbrook Lakes
The local community were asked to contribute their views and ideas for a series of public art installations devised for Conningbrook Lakes Country Park and the new residential development at Conningbrook Lakes in Ashford.

Ideas and input were received from groups including volunteers for Kent Wildlife Trust, pre- school group Brambles, who meet regularly at the park and children from Ashford Beavers Group, who were led in a creative session by Kerry Lemon with the youngsters producing design ideas for park benches. 

Up to three locations have been chosen for public art within the new housing development, with potentially up to seven art installations at Conningbrook Lakes Country Park. A range of artists have been commissioned to create a series of bespoke artworks to reflect the new community and the natural habitats, flora and fauna of the countryside park.
The latest to be unveiled is The Birds by artist Julia Clarke. Situated at the entrance to Conningbrook Avenue by the main lake the piece comprises of seven 'birds' elevated from the land as if in flight, is made from woven brown willow and represents flight, freedom and the natural landscape of the lakes. 

Take a look at this video, which explains some of the art projects coming to the area in the near future.
About Conningbrook Lakes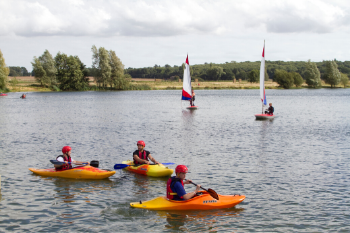 Conningbrook's unique setting presents an opportunity to boost the borough's leisure, recreation and countryside conservation offer by providing a gateway for walkers and cyclists to explore the Stour Valley, and to extend and enhance riverside wildlife habitats.

Conningbrook Lakes Country Park is a project to gradually transform the former quarry site next to the Julie Rose Stadium into a family orientated country park around the existing lakes, offering a variety of leisure and water-based activities for residents and visitors.
While the public can walk freely around the park, participation in all water-based activities are organised through specialist clubs and associations.
The long term public facilities are being funded by the building of homes to create a lakeside village alongside the country park, which opened in May 2015.
With a beautiful lakeside setting, views to the North Downs and access to a network of country trails, Conningbrook Lakes Country Park is a family-friendly facility for visitors to explore and enjoy. This park is another stunning attraction for Ashford, and reinforces the borough's reputation as a great place to live, work and relax.
When to visit
The Country Park is open the whole year, but accessibility will vary according to the seasons, and certain areas may be off limits at times due to ongoing development work.
Conningbrook Lakes Country Park is open seven days a week, from early morning to early evening. For opening times please visit the Julie Rose Stadium website, run by Freedom Leisure.
Although basic infrastructure is now in place to allow visitors to walk around parts of the lake on informal and unsurfaced paths, visitors should be aware that all parts of the site, including the main access track, can become extremely muddy or flooded during the winter and in periods of high rainfall.
There is currently no circular walk around the main lake as part of the site is currently being developed for housing, so for the time being visitors must retrace their footsteps.
Please note: members of the public are reminded to obey the signage and keep dogs on leads and not let them go in the water at any time.
If you require more information on opening times or to find out about accessing the park for swimming, sailing or other water sports, please contact Freedom Leisure on 01233 613131.
Disability access
Subject to weather conditions, vehicular access via the Julie Rose Stadium is available for registered blue badge holders ONLY, and there are two lakeside disability parking spaces (please contact the stadium reception for the gate to be opened).
During the summer months it may be possible for disability scooters to use the unsurfaced tracks, but these are not suitable for use during the winter and early spring.
The boat launch area includes a wheelchair accessible ramp and disability hoist, which are for use under the supervision of accredited clubs and associations.  Some new benches are being installed with some of them specially designed with wheelchair users in mind.
As the country park develops there will be further improvements to disability access and more opportunities for people with disabilities to participate in water sports.
Our partners

Conningbrook Lakes Country Park is provided by Ashford Borough Council and Brett and operated in partnership with Freedom Leisure Trust, Kent Wildlife Trust and Mid Kent Fisheries.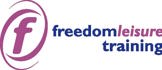 Freedom Leisure will manage access to the country park via the Julie Rose Stadium and co-ordinate all the water-based activities through the local clubs and associations. To find out more call 01233 613131.

Kent Wildlife Trust will manage the areas designated for nature conservation. They will be running tasks and events to highlight and improve the wildlife across the country park. To find out more call 01622 662012.

Mid Kent Fisheries will continue to be responsible for managing fishing on the lake. To find out more call 01233 730668.