Play Area Refurbishments
Ashford Borough Council is committed to providing local communities with high quality and accessible play spaces, and we continually seek to secure additional funding to maintain and strengthen the local play offer.
New Projects for 2022
Ashford Borough Council has allocated a budget of £1.1M for upgrading and improving access for three play areas in Ashford!  We have developed new draft layout plans for Rylands Road Open Space, Spearpoint Recreation Ground and Central Park. We are now consulting on the Rylands Road plans until the middle of April.
To contact us with your views on the plans please email culture@ashford.gov.uk with the name of the site in the subject headline or come and visit us at one of our drop in sessions.  Your comments will be used to further shape and enhance the draft designs. 
Rylands Road Open Space, Bockhanger - consultation drop in session - Tuesday 5th April, 3pm until 7.30pm at St Mary's Community Hall, Rylands Road, Bockhanger
Creation of a new recreational hub space to service local households within walking and cycling distance.  Plans include a new play space, outdoor gym area, Multi Use Games Area, outdoor furniture, cycle racks and new footpaths and landscaping to improve access and connectivity for visitors.
Rylands Road Open Space Design [pdf] 9202KB
Rylands Road Open Space Layout [pdf] 4KB
Spearpoint Recreation Ground, Kennington - consultation drop in session - Monday 21st March, 3pm until 7.30pm at Spearpoint Pavilion, The Ridge, Kennington.
A brand new play space hub including outdoor gym area, outdoor furniture, cycle racks and new footpaths to improve access and connectivity to complement the existing football, tennis and trim trail offer.  We are planning to make an application to Kent County Council to slightly shift the existing Public Rights of Way, which currently runs across part of the football pitch, to accommodate a new footpath to improve access for park visitors.
Spearpoint Recreation Ground Design [pdf] 8159KB
Spearpoint Recreation Ground Layout Plan [pdf] 2493KB
Central Park (The Moat), Park Farm - consultation drop in session - Friday 18th March, 3pm until 7pm at Kingsnorth Recreation Centre in the small hall, Field View, Park Farm.
A hub site centrally servicing all households in the Park Farm area.  Plans include new play spaces, outdoor gym, teen play provision, outdoor furniture, cycle racks, plus remodeling the space to improve access and safety for visitors.
Central Park (Park Farm) Design [pdf] 6521KB
Central Park (Park Farm) Layout Plan [pdf] 9609KB
Current Projects
Hunter Avenue Play Area, South Willesborough
Update: The Play Area has now been opened for use (mid-March) with a couple of outdoor gym items due by the end of March.  We will announce a date for the Grand Opening by the Mayor for the end of April.
We are currently working with Wicksteed Playgrounds to bring a fantastic new play space to South Willesborough.  With funding of £180,000 from the Housing Revenue Account, a more inclusive and accessible space for all age groups and generations will be built, featuring swings, a large climbing frame, a double width slide and a zip wire amongst the many other features.  The plans also include a brand new outdoor gym area to improve free access to health and wellbeing activities.  Work to install the play area will be completed by the end of March 2022.
Hunter Avenue Play Area Design [pdf] 2KB
Victoria Park Play Area
As part of the wider Parks for People project to enhance and bring new features to Victoria Park, the play provision is to be repositioned and a completely new play area is to be built - designed in collaboration with Allen Scott - Landscape Architects.  For more information on the overall Parks for People Project please visit the dedicated  Victoria Park website.
Previous Projects
Church Road Play Area, Sevington
Completed in 2019 Church Road Play Area sits in a beautiful setting in the Ashford Green Corridor.  From a previous run down site in much need of refurbishment the play area has been transformed, creating a safe space for much fun, exploration and encouraging children of all age groups to get outside.  The area also includes an informal football area and teen shelter.  Funding of £134,000 for the project was sought and agreed from Highways England as mitigation for the Junction 10a works on the M20.
St Anne's Road Play Area
A smaller refurbishment project in 2019, £64,000 was provided from S106 developer contributions from the new housing development opposite the play area.  The play area on St Anne's Road is now a much more inclusive play area for all age groups and abilities.
Victory Hall Play Area, Hamstreet
A complete transformation in 2018 of the old play area at Victory Hall Open Space.  Working with the Victory Hall Committee who manage and maintain the play area, the site was completely reimagined with all new play equipment for all age groups - including a large boat and climbing dome.  The project was supported by S106 developer funding of £136,000.
Bridgefield Park
The largest play area in Ashford! A wonderful natural play experience, completed in 2018, featuring water and themed around farming and an iron age fort discovered not far from the site.  Known locally as the Tractor Park (due to the three wooden play tractors) the site also features circular walks, a nature conservation area, natural pond, carved play sculptures and a Troll!  The site sits very wet for weeks at a time so take your wellies and waterproofs for a good splash around!
As this was the creation of a completely new Park of over 6 hectares the project totaled £860,000 from S106 developer funding.
This site was awarded runner up in the National Street Design Awards in 2020, particularly noted by Play England for it's innovative creative design.
Bulleid Place Play Area and Herbert Road Outdoor Gym
The most visited play area in Ashford! Completed in 2017 this site is very well connected by Ashford's off road cycling and walking network behind ASDA in Newtown.  There is something here for everyone.
Kestrel Park
An adventure playground for older children featuring a wooden climbing tower with tube slide and double zipwire completed in 2017.
Cuckoo Park
A large natural play area, completed in 2015, featuring a large climbing frame set over sand, plus an outdoor gym area and football goals opposite John Wesley School.
Gallery of parks in Ashford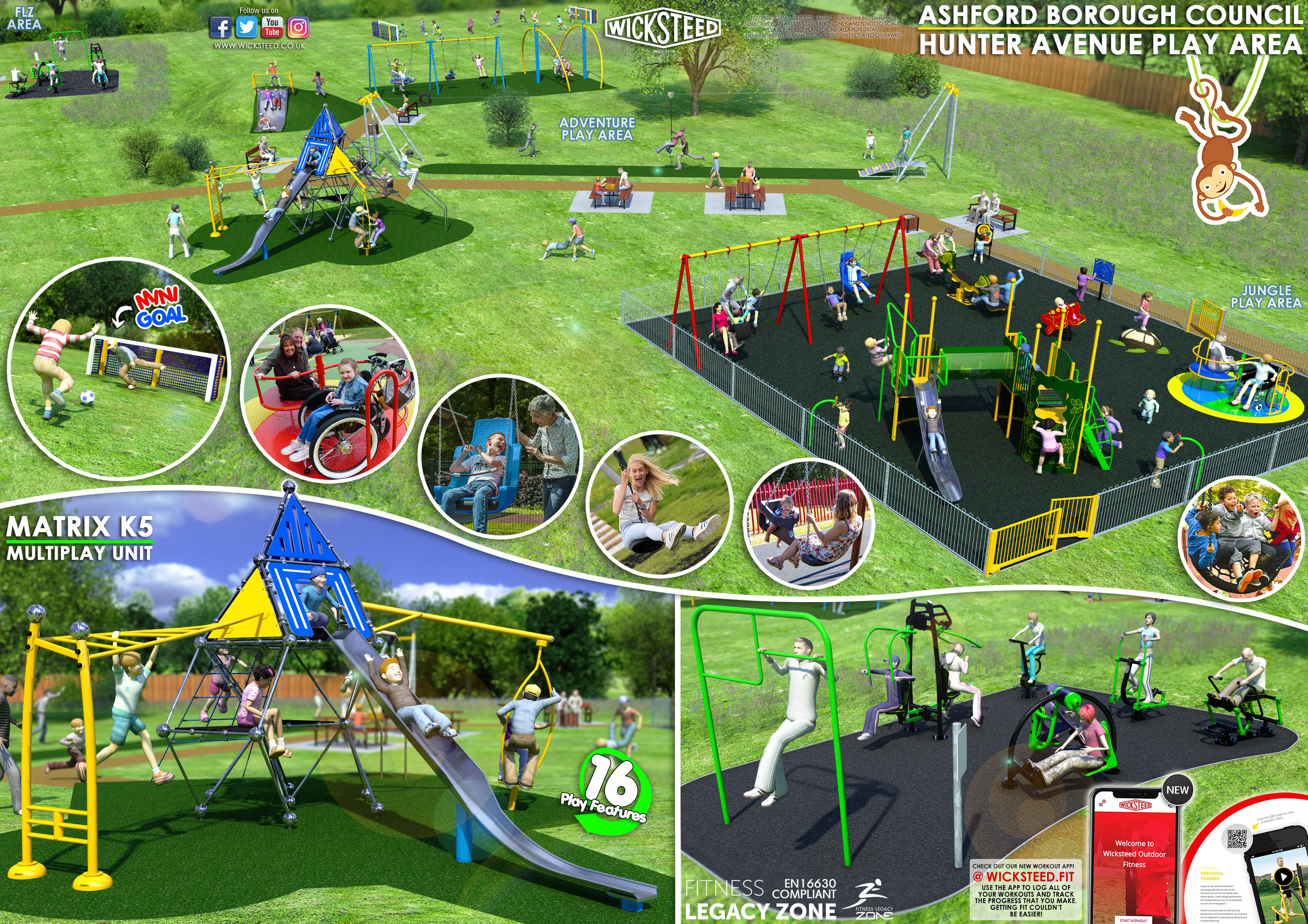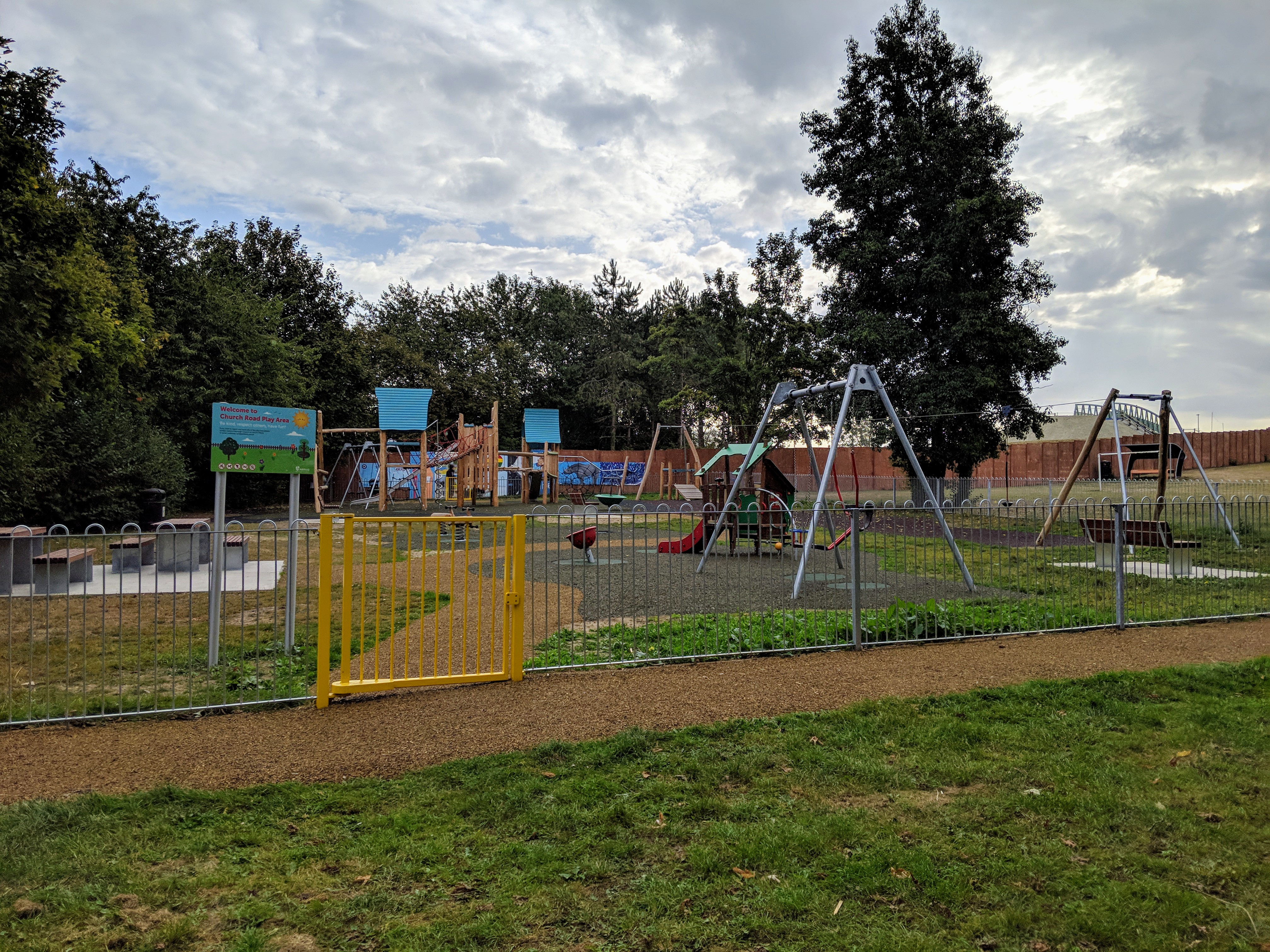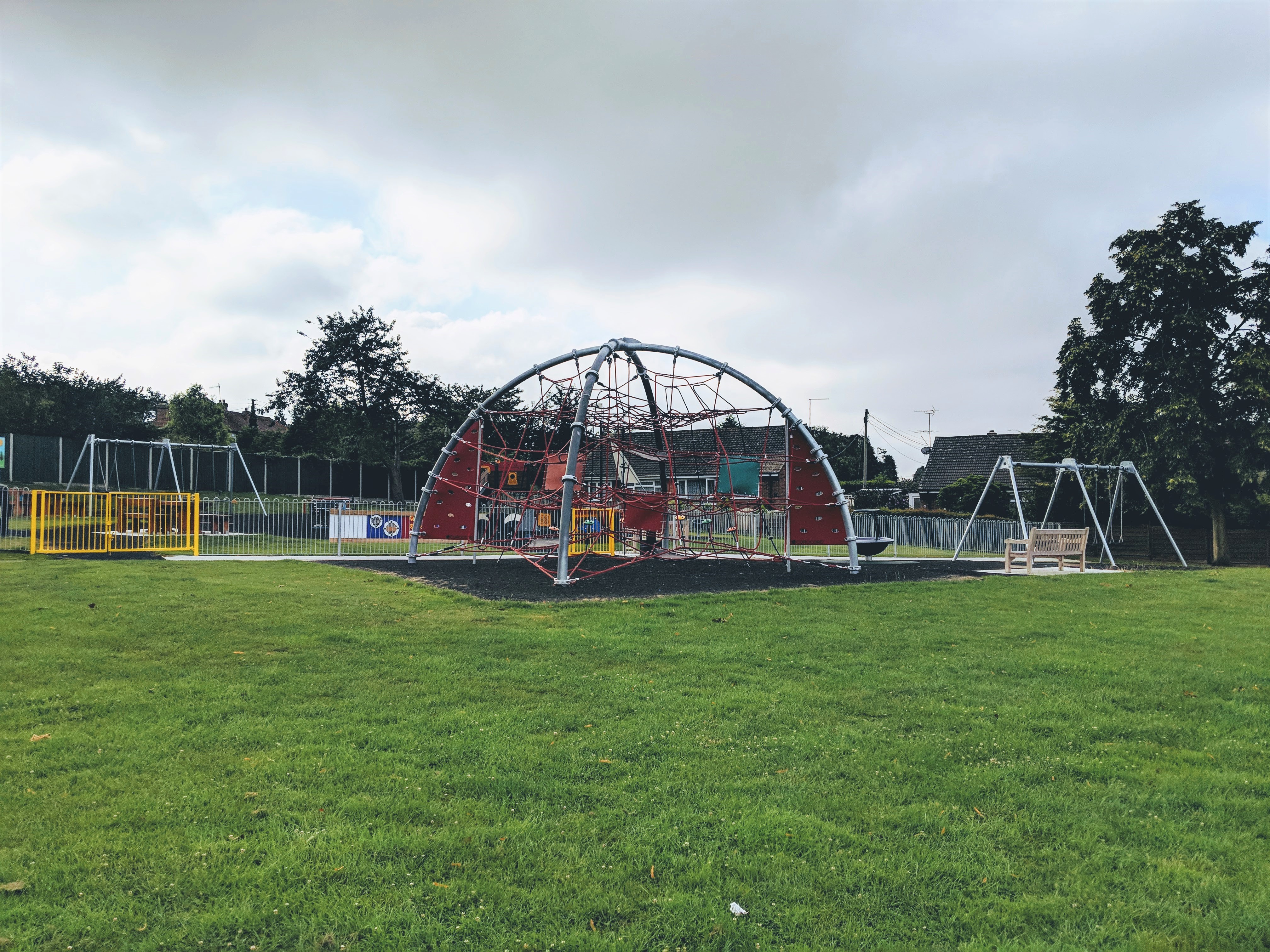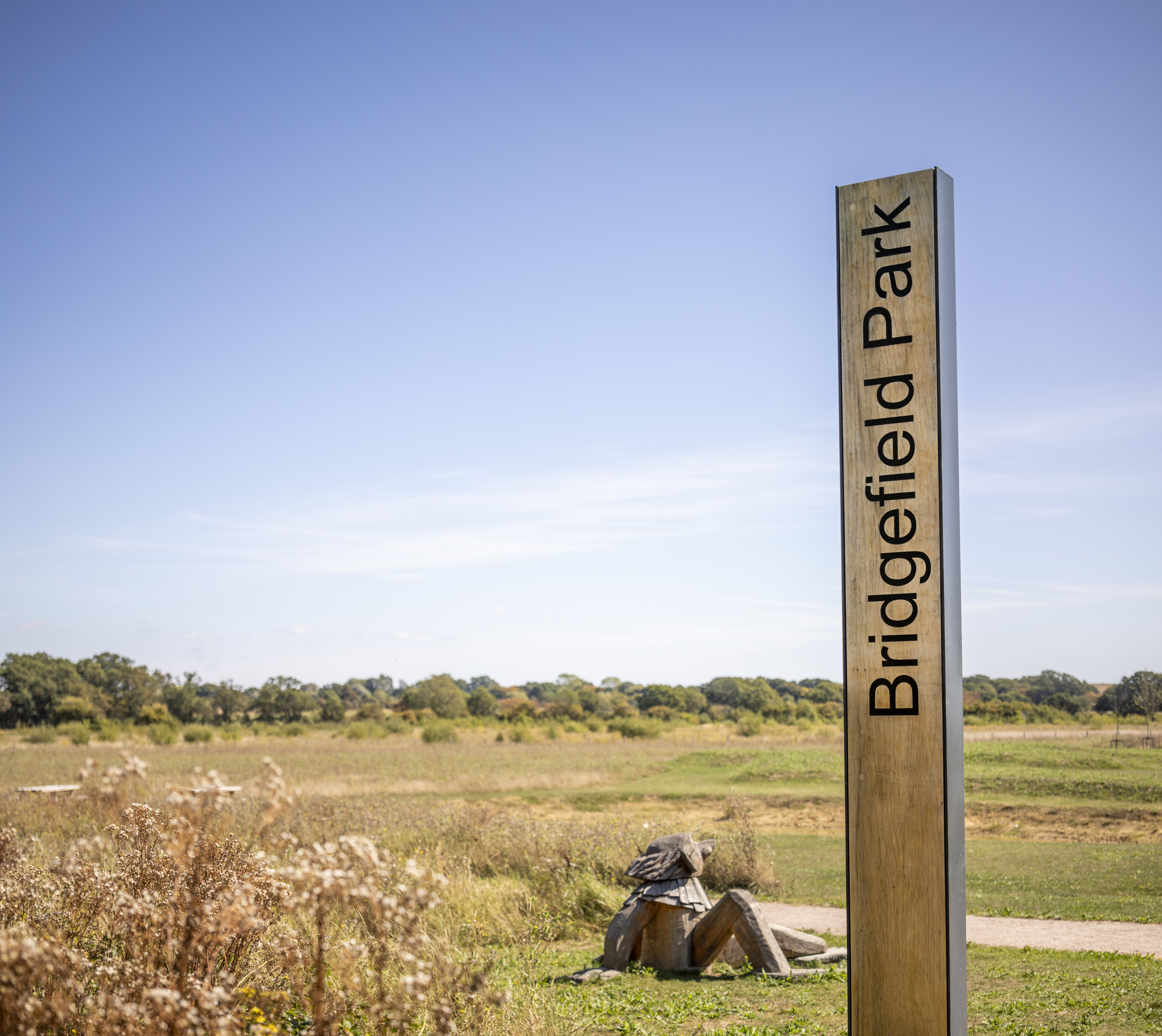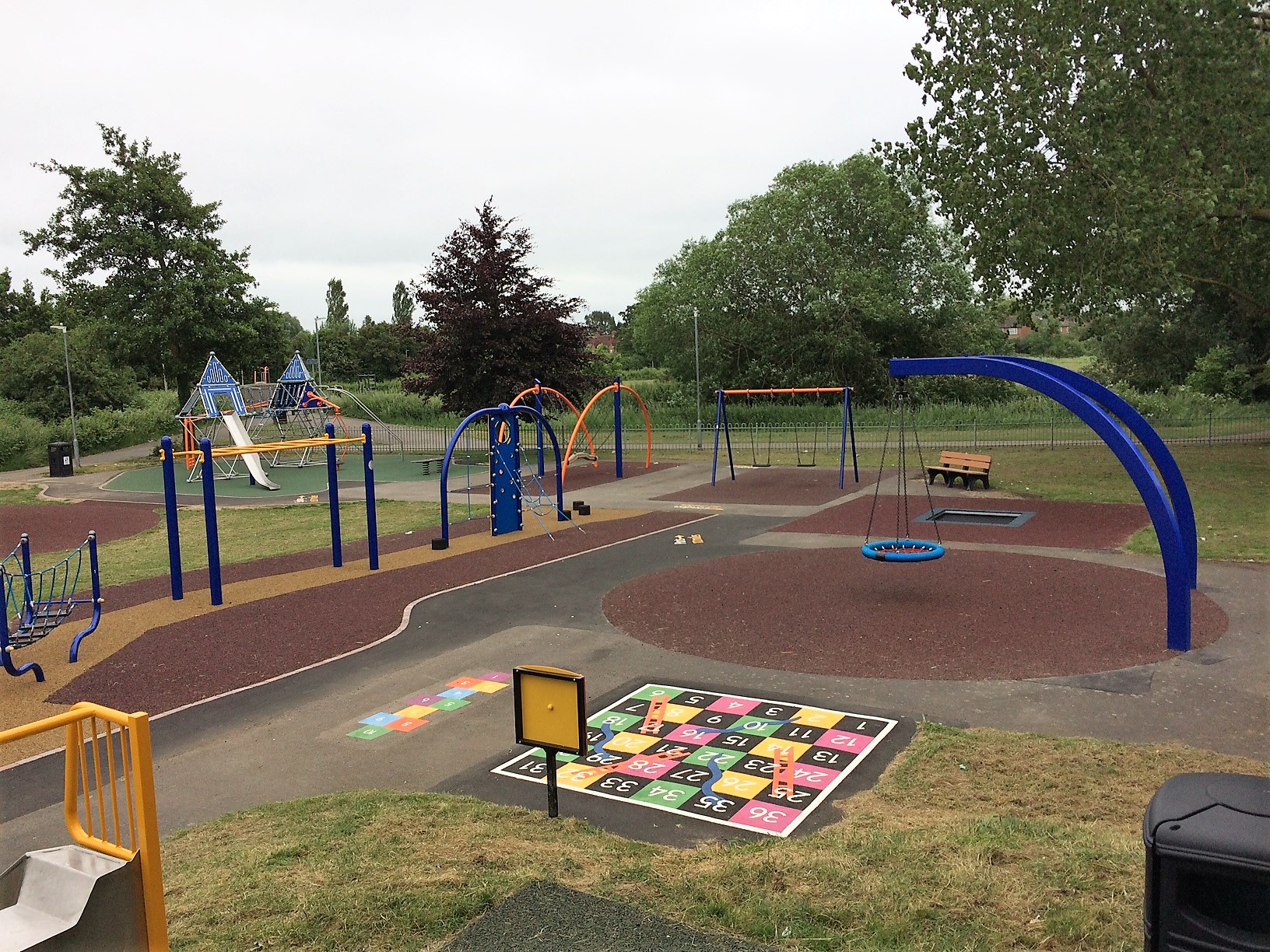 Further information
For further information about any of these projects, please contact Amanda Scott, Open Spaces Project Officer on amanda.scott@ashford.gov.uk