Play Area Refurbishments
Ashford Borough Council is committed to providing local communities with high quality and accessible play spaces, and we continually seek to secure additional funding to maintain and strengthen the local play offer.
Current Projects
Victoria Park Play Area
As part of the wider Parks for People project to enhance and bring new features to Victoria Park, the play provision is to be repositioned and a completely new play area is to be built - designed in collaboration with Allen Scott - Landscape Architects and installed by Blakedown. For more information on the overall Parks for People Project please visit the dedicated  Victoria Park website.
Recently refurbished
Ashford Borough Council allocated a budget of £1.1M for the Play Regeneration Programme in 2021 to upgrade and improve access for three play areas in Ashford; Spearpoint Recreation Ground, Kennington, Rylands Road Open Space, Bockhanger and Central Park, Park Farm.
Spearpoint Recreation Ground, Kennington
The brand new play area opened in Feburary 2023 following a £337,000 investment. The play area has been split into zones with easy access between each, for infants, toddlers, juniors, teens and a respite area and fitness area. 
The toddler area features lots of spinning, swinging and sliding options to entertain including a bespoke Heinkel Plant to commemorate the heritage of the site. For older children there are multiple play options over varying levels, with a junior play tower and jungle dome, a pendulum swing and a 20m double racing cableway. 
For young people who may benefit form a bit of time out or a quieter area to play, there is the respite and sensory area, featuring play panels, a hangout pod and a rainwheel.
A new footpath has been placed, leading from the pavilion, around the football pitch and then through to the new outdoor gym and play area, providing access all year round. New cycle racks are due soon, to allow visitors to lock up their bikes when using the facilities. 
Three new trees with soon be planted adjacent to the play area to provide extra screening to neighbouring properties and to provide shade.
The play area is to be sited on ground between the pavilion and the tennis courts - we chose the best location for the park after considering what current activities and wider uses the site has, and its proximity to residential properties and the edge of the site. 
Spearpoint Play Area Revised Layout Plan 2 [pdf] 962KB
Rylands Road Open Space, Bockhanger
The play area was opened in January 2023 following a £303,000 investment. The brand new play area allows children of all ages and abilities lots of exciting options to play and have fun including a multiplay unit for toddlers, trampolines, play panels, range of different swings, a large junior multiplay unit with a slide, large climbing unit,
springers, teacup dipper, bouncy spinners and a disability friendly roundabout.
The play area join the outdoor gym equipment which were installed last year from funding raised by the local community with grants from Kennington Community Council and Ashford Leisure Trust. 
The play area has improved path networks, new benches and picnic tables, with cycle racks due soon to allow users to lock up their biked whilst enjoying the facilities.
Work on the new multi use games area is due to be completed in Spring.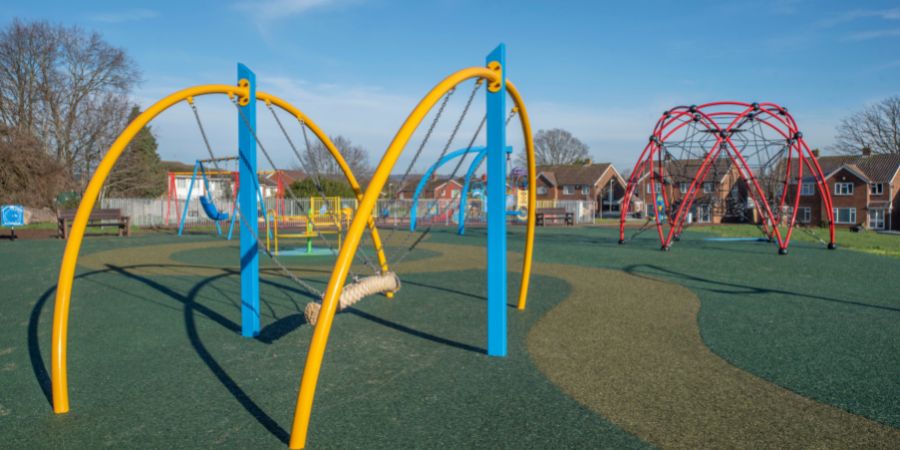 Photo credit Ellie Crook
Rylands Road Open Space Layout [pdf] 4KB
Central Park (The Moat), Park Farm
The play area was opened in November 2022 following a £314,000 investment. The new play area includes an all-inclusive flush roundabout and multi tower multiplay unit with a slide, a wide range of swings including a basket swing, parent/child multi swing and a multi person rope swing and a toddler multiplay unit with a slide.
A new outdoor gym area features a range of equipment for strength, balance, stability and agility training.
The footprint of the play area has been expanded to accommodate the new equipment, benches and picnic tables, and a new path has been placed from the main footpath and two entrances that previously lead to the vehicle area have been closed off. 
The wheelchair friendly swing is due to be completed soon, as well as cycle racks to allow visitors somewhere to lock up there bike when using the facilities.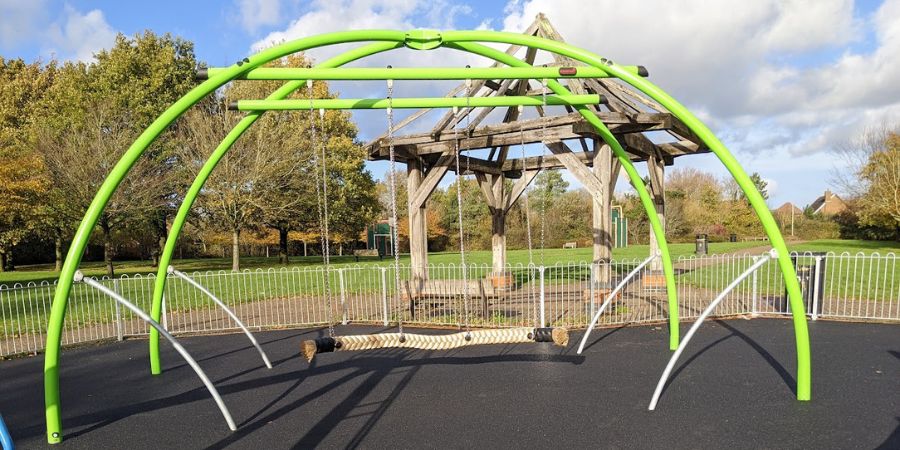 Central Park banner [pdf] 13350KB
Previous Projects
Hunter Avenue Open Space, South Willesborough
Completed in 2022 with funding of £180,000 from the Housing Revenue Account, a more inclusive and accessible space for all age groups and generations has been built, featuring swings, a large climbing frame, a double width slide and a zip wire amongst the many other features. The plans also included a brand new outdoor gym area to improve free access to health and wellbeing activities.
Church Road Play Area, Sevington
Completed in 2019 Church Road Play Area sits in a beautiful setting in the Ashford Green Corridor.  From a previous run down site in much need of refurbishment the play area has been transformed, creating a safe space for much fun, exploration and encouraging children of all age groups to get outside.  The area also includes an informal football area and teen shelter.  Funding of £134,000 for the project was sought and agreed from Highways England as mitigation for the Junction 10a works on the M20.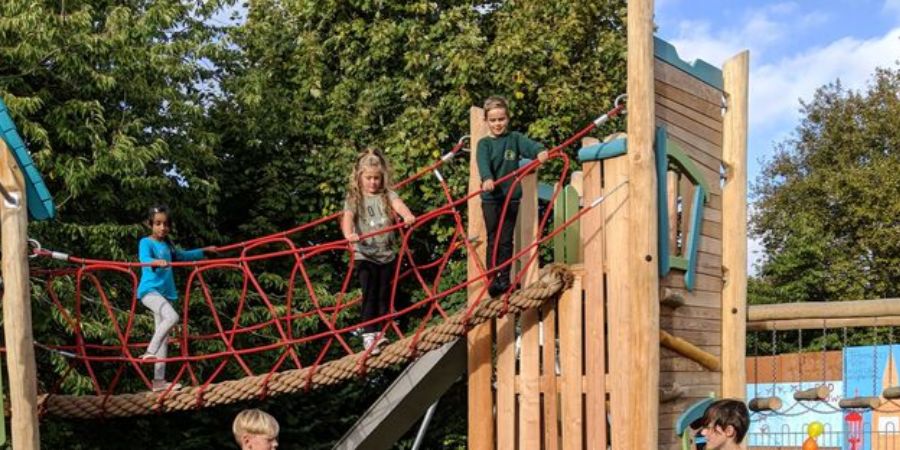 St Anne's Road Play Area
A smaller refurbishment project in 2019, £64,000 was provided from S106 developer contributions from the new housing development opposite the play area.  The play area on St Anne's Road is now a much more inclusive play area for all age groups and abilities.
Gallery of parks in Ashford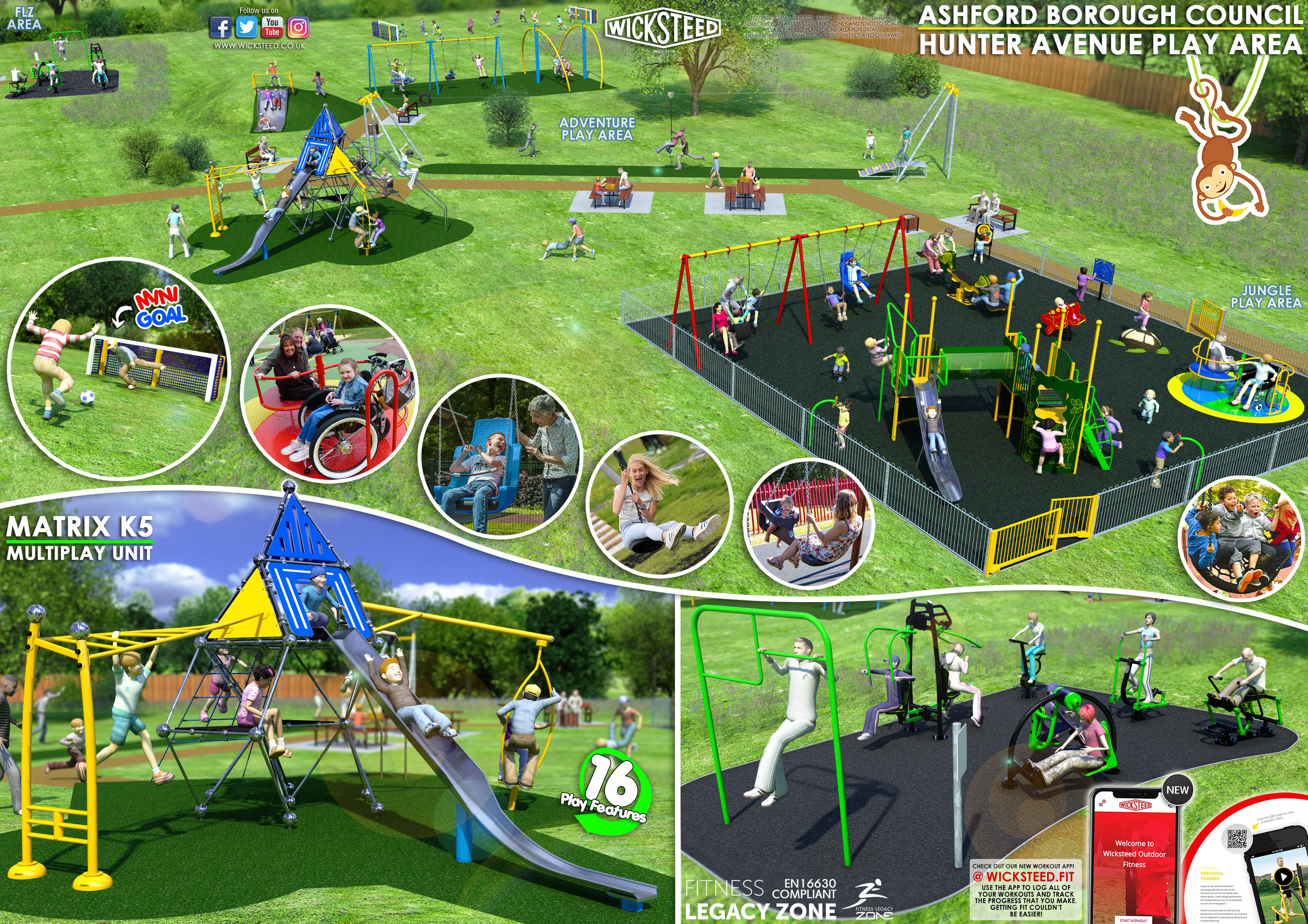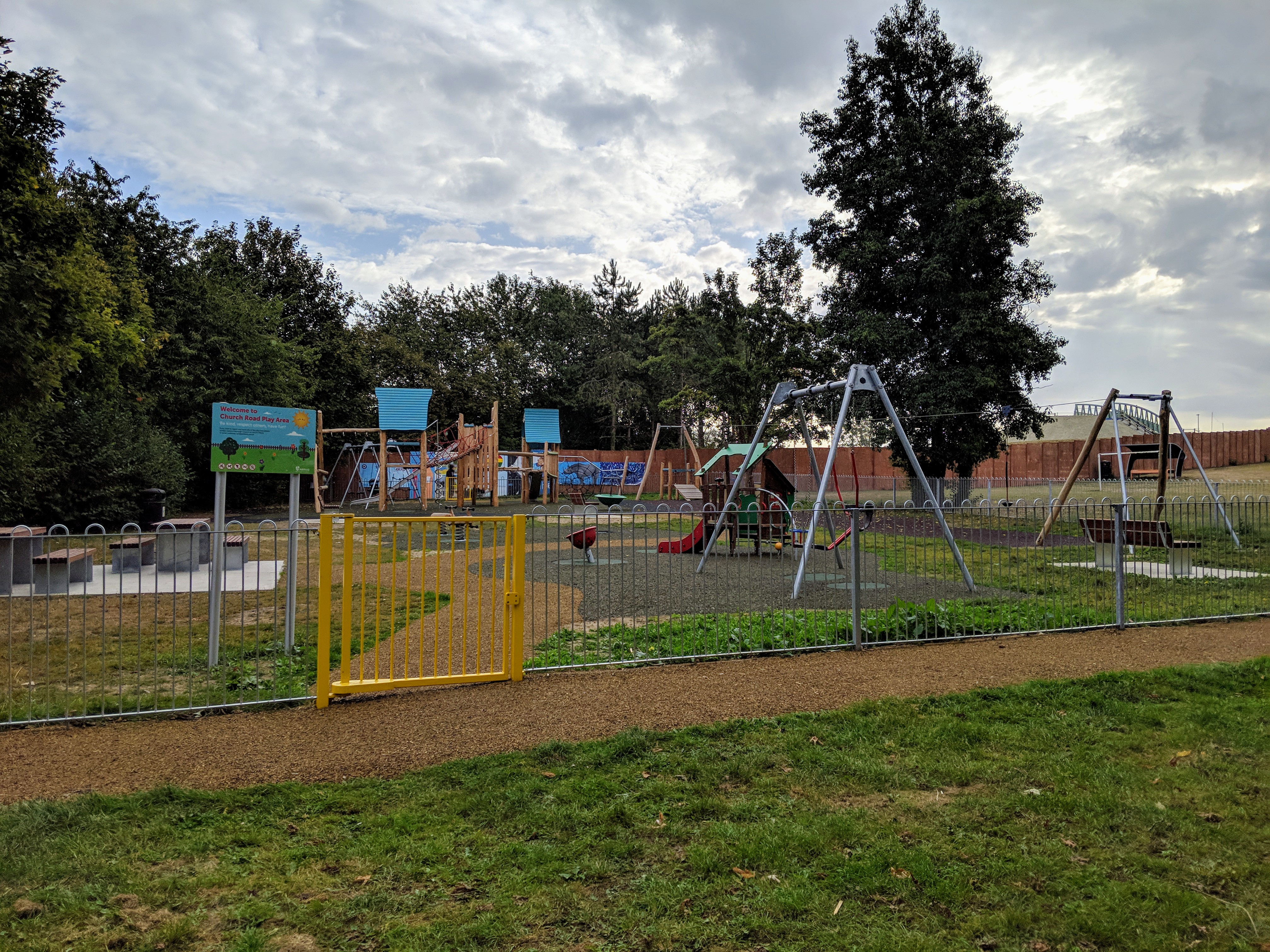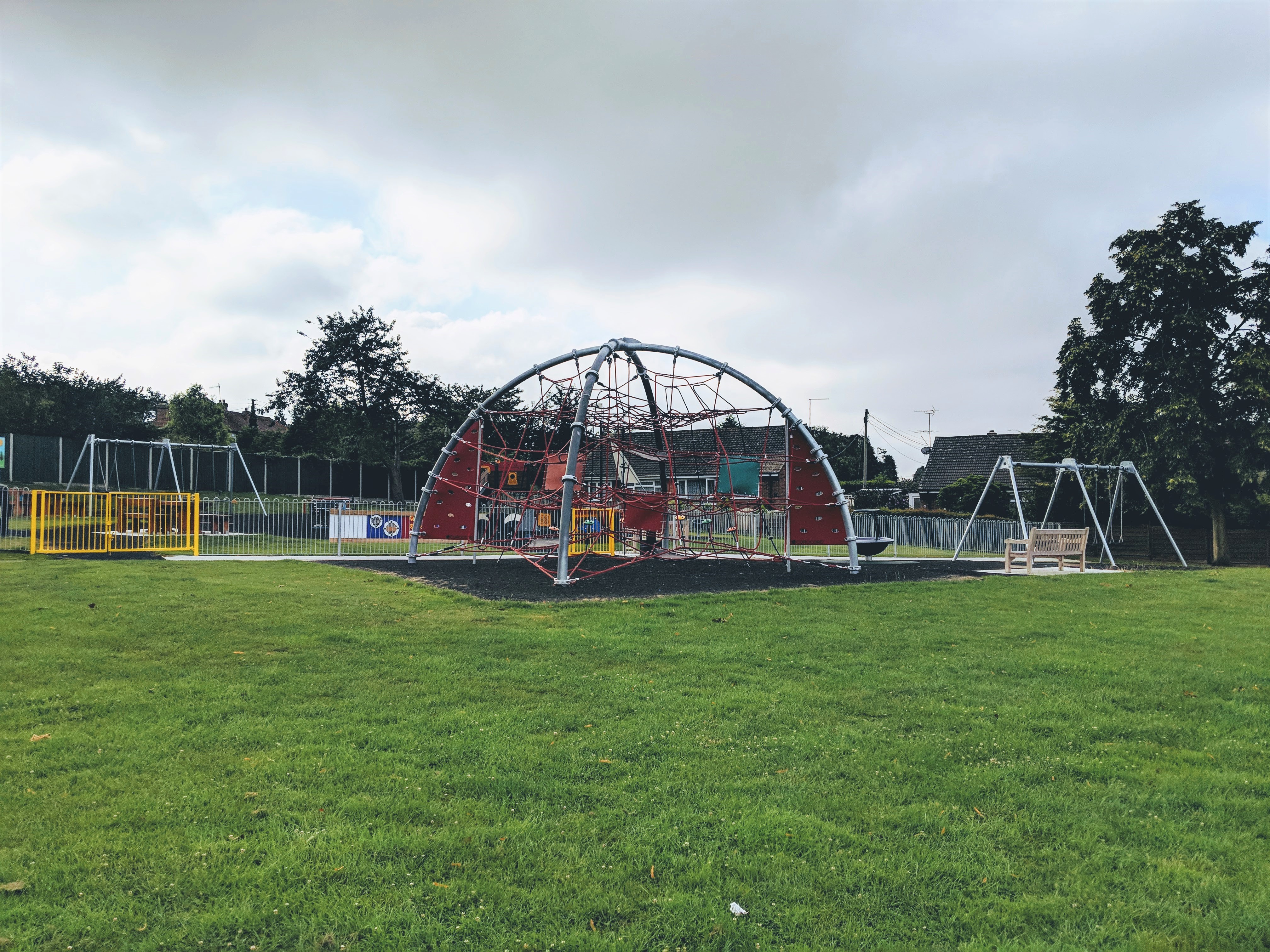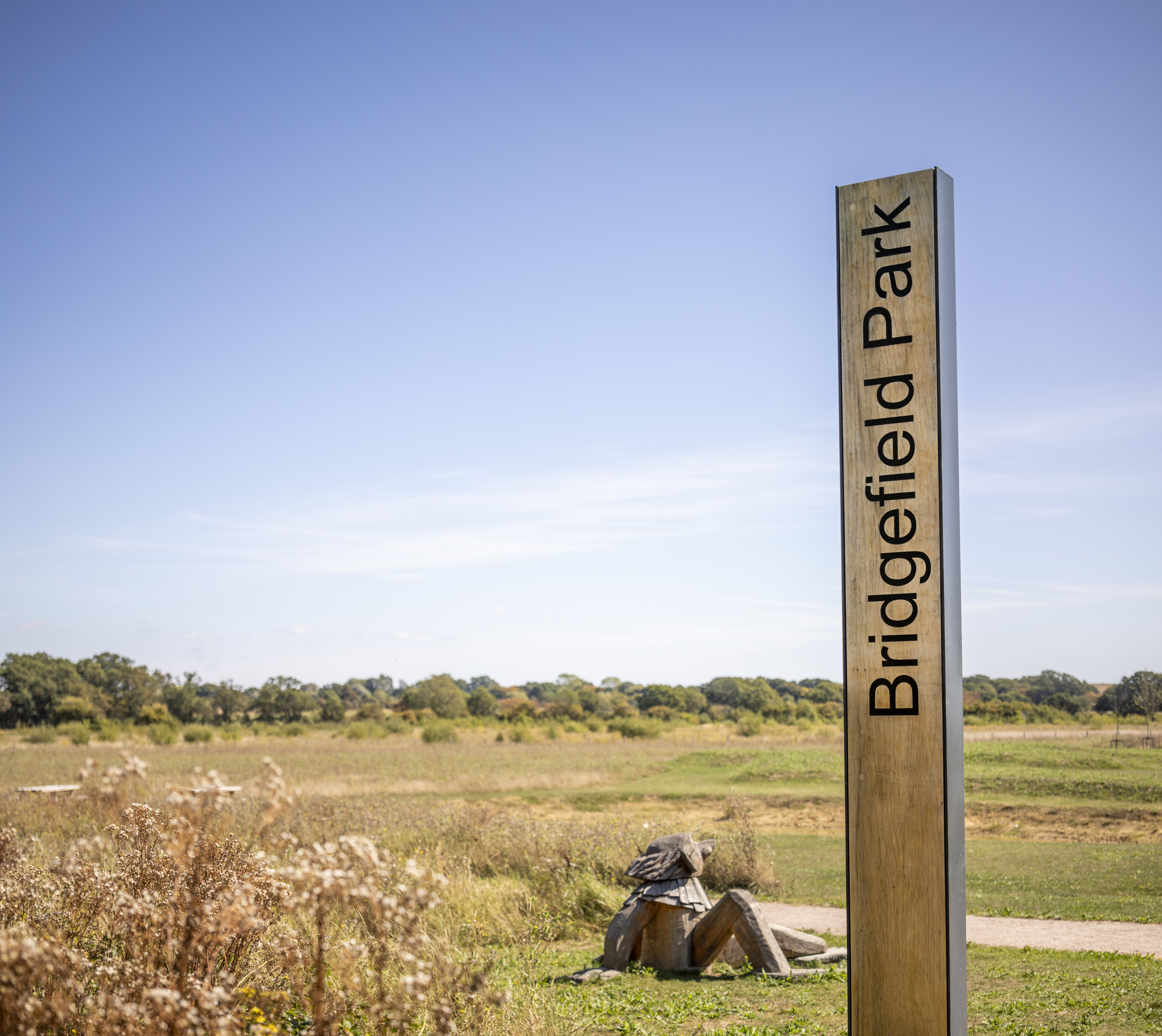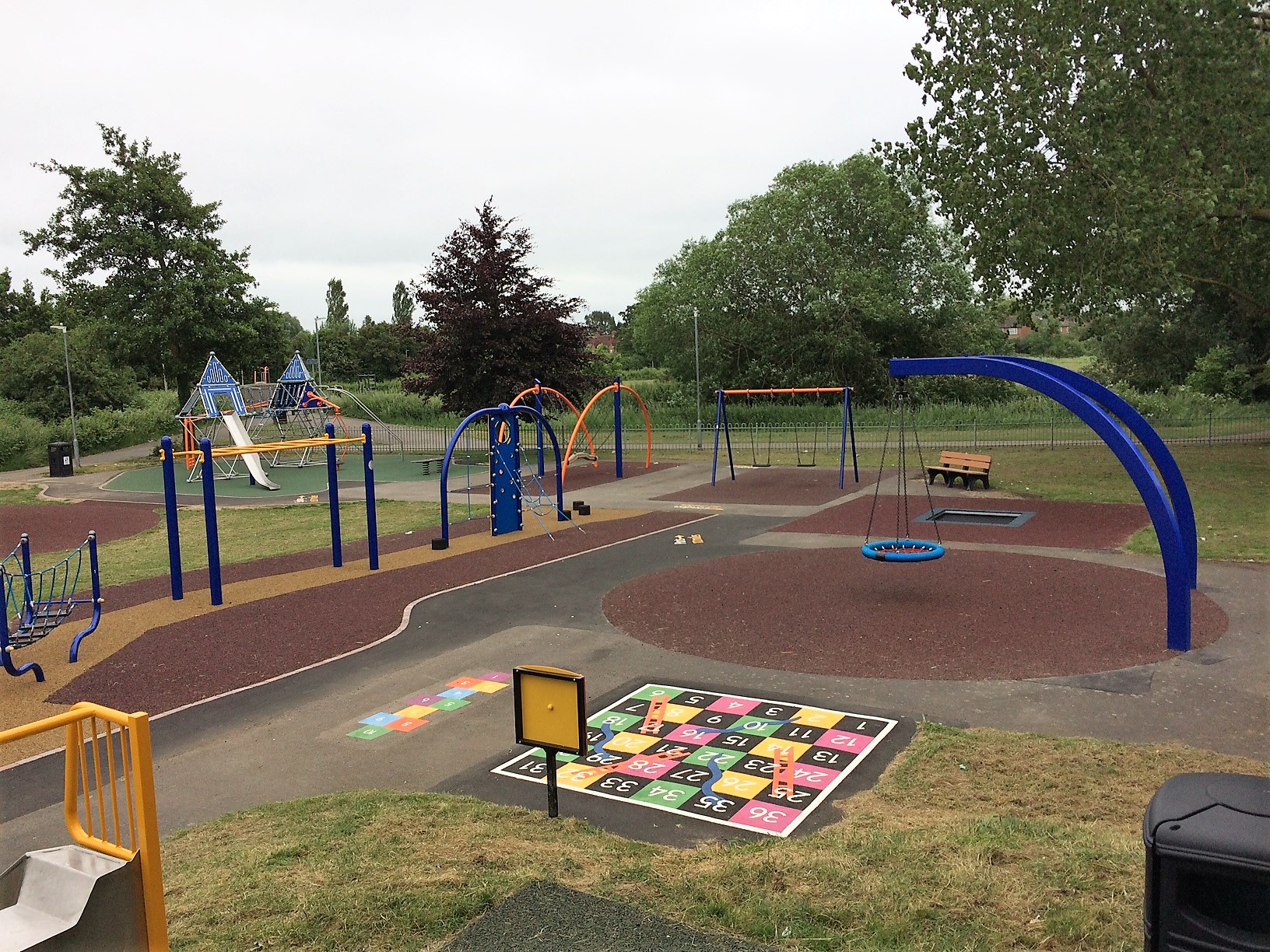 Further information
For further information about any of these projects, please email the recreation team