Online public consultation begins on Mabledon Avenue redevelopment
Published: 13/07/2021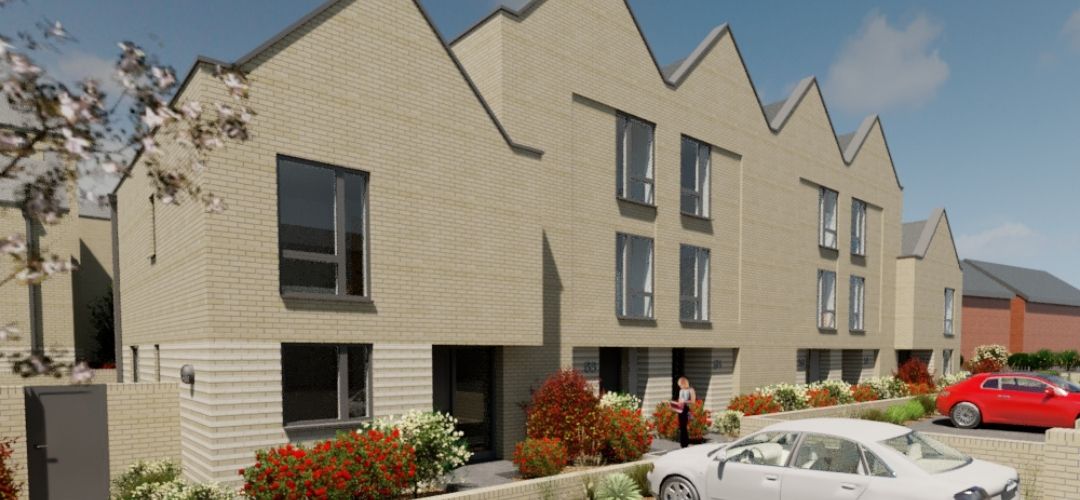 An interactive community consultation has been launched by Ashford Borough Council into plans to redevelop a former joinery site in Mabledon Avenue, Ashford, to create 22 quality affordable homes for the borough's residents.
Usually the council would hold an event in a community hall but due to Coronavirus restrictions on public gatherings this is not possible. So the consultation has moved online, where local residents will find a video explaining the proposals, plans and documents and a questionnaire for people to complete and ask questions of officers and the architects involved with these proposals.
The plan follows the same blueprint as adopted by the council when it ran its first-ever online consultation earlier this autumn into plans to redevelop the disused Oakleigh House in South Ashford into an independent living scheme offering 69 quality homes for elderly people. The consultation prompted some very interesting community engagement and plans are now being revised in light of the constructive comments made.
This is the first of two opportunities people will have to comment on Mabledon Avenue. The housing service holds a pre-planning event, aimed at identifying the thoughts of the community. We then take these comments into consideration and adapt our proposals before they are submitted to the council's planning committee. We then go through the planning process and residents will have a second, more formal opportunity to comment on the application at this stage.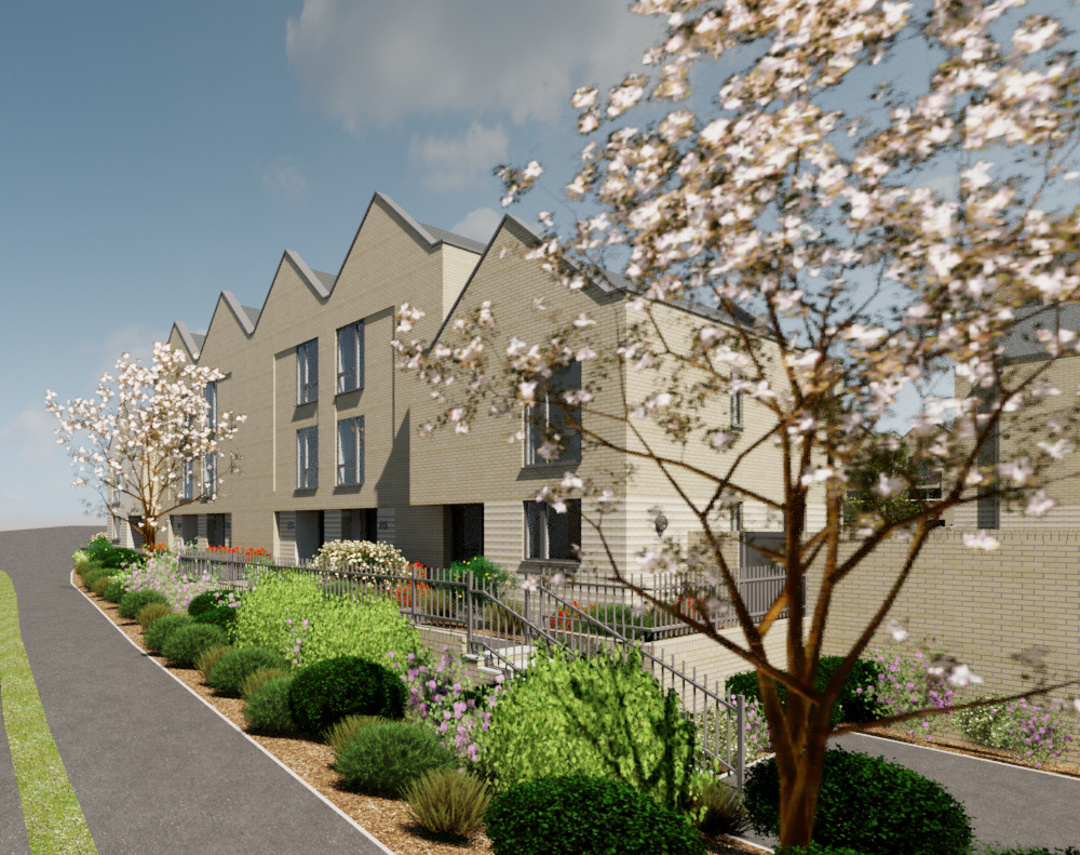 Cllr Bill Barrett, portfolio holder for housing, said: "There are around 1,350 people on our waiting list for affordable housing. These are people who depend on affordable housing and need somewhere to live that is more suitable for their needs. Throughout the pandemic the Government has prioritised construction as an essential industry, ensuring that there remains a national focus on delivering good quality council housing.

"Like every other authority in the country, we must do our bit to try and alleviate the housing issues that we face and I'm delighted that we are bringing this scheme forward at Mabledon Avenue."
Mabledon Avenue
The former Piper Joinery site at the end of Mabledon Avenue in Ashford (number 55) was acquired by the council in May 2019, following Piper Joinery's move to the Henwood Industrial Estate.

The council's housing services team believe this is a developable site for affordable housing because of its proximity to the town centre and local amenities. Being located in an established residential area, the site already has excellent access to transport networks and local facilities and it is considered highly suited to residential development. The council also owns the adjacent East Stour Court site, which is currently being developed to provide 29 units of affordable accommodation that will enable older people to live independently and in comfort.

The old buildings that were on the site have been demolished and contractors working on East Stour Court have, and will continue, to park on the hardstanding on the site while working on the new independent living scheme.

The old joinery workshop and office buildings have been demolished. However, in order to consider developing the site we have had to understand what lies beneath the hardstanding and we have therefore undertaken extensive surveys of the ground to establish whether it is contaminated in any way and how we need to remove any contaminated materials from the site so that it is safe to build on.
The proposed development
The council will aim to set affordable rent levels on these homes that are around 60%-80% of market rent levels in the area. This is so that the homes are genuinely affordable to those who are housed in them. We are proposing to develop:
4 x 2-bedroom houses
8 x 3-bedroom houses
8 x 2-bedroom flats
2 x 3-bedroom flats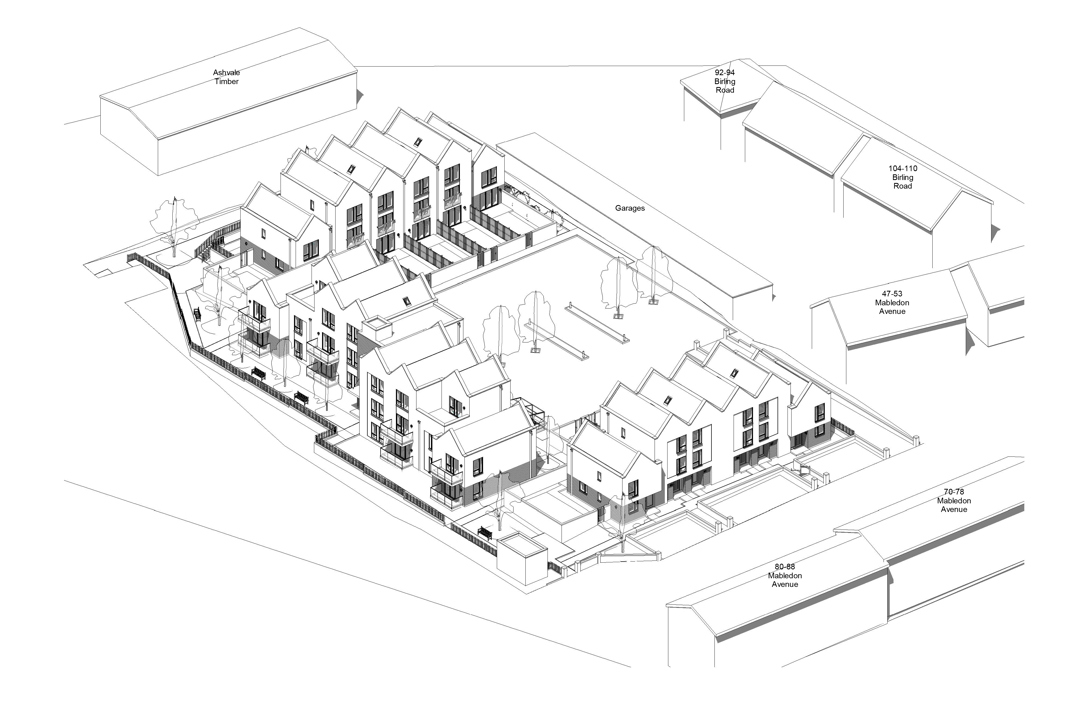 The scheme would be arranged in three blocks around a central communal parking court. A terrace of two and three-storey townhouses completes the street scene on Mabledon Avenue, and a block of two and three-storey apartments look out towards the open green space. A further terrace of townhouses overlooks the footpath linking Birling Road to the green space. It would contain 48 parking spaces, equating to two spaces per home plus four visitors' spaces.
The proposals are outlined in the design by our in-house architect, who also designed the East Stour Court scheme, as well as general needs schemes across the borough. The development of East Stour Court will be complete before any development begins on this site.

Please visit https://haveyoursay.ashford.gov.uk/consult.ti/Mabledonave/consultationHome to learn more about the proposals. The deadline for comment is 21 December.
Other News you may be interested in