Gas Safety Checks
Gas appliances that the council own
We arrange for a gas safe registered engineer to service the gas fire and boiler in your home, and undertake a safety check every year.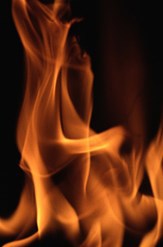 When we contact you to arrange an appointment to carry out a safety check, it is in your own interest to help us make sure this safety check takes place.
The servicing takes only 30-45 minutes and is for your own safety.
Failure on your part to allow access for checking or servicing of appliances will lead to court action to gain access. We will charge the costs of this to you. 
Important information: Do not block up any air vents in your home. They provide a flow of air for the safe operation of boilers and fires. Blocking them can cause carbon monoxide to enter your home. Carbon monoxide is poisonous and can kill.
Gas appliances that you own
You are responsible for safety checks on any gas appliances you own.
Gas leaks
Gas leaks should be reported directly to the National Gas Emergency Service (National Grid) details and advice about what to do if you smell gas are available on their website. 
Their emergency telephone number is 0800 111 999.
General gas safety advice
Do not smoke or light matches
Do not turn electrical switches on or off
Open doors and windows
Turn off the meter at the control handle unless the meter is in the cellar/basement