Ashford Army Cadet has been Selected to Carry a Banner for the King's Coronation
Published: 10/08/2023

Cadet Regimental Sergeant Major (RSM) Josh Siggers, 18, from Ashford Tobruk Detachment, Kent Army Cadet Force has been selected to march carrying the banner of The Army Cadets during the Coronation of King Charles III. He has been taking part in the overnight rehearsal for the big day. 
He was selected from the 37,000 cadets across the UK, after winning the Claire Shore Trophy at the Champion Cadet Competition held at Cadet Training Centre (CTC) Frimley Park during the Easter holidays. He showed great leadership skills and a great attitude. The cadets participated in a range of activities from log runs, fieldcraft, teaching practices, navigation exercises and an obstacle course. 
Lt Colonel Lee Neville, Commanding officer of CTC Frimley Park said: 
"He showed commitment, tenacity, and resilience throughout the competition. He endured very tough weather conditions throughout the week but showed real leadership and determination.  
His standout attribute were his communication skills. He also showed real endeavour and teamwork, ensuring the rest of his peers were performing to their highest potential."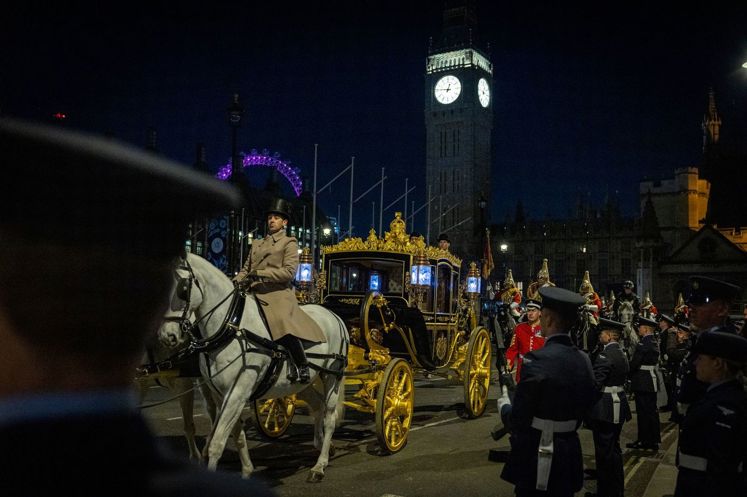 RSM Siggers comments: 
"Since being selected last month, I have been preparing for my duties by attending uniform fittings, practicing banner drill, and spending many hours polishing shoes and belt buckles! 
The competition gave me the chance to prove myself and to meet some great people from across the country. It was both challenging and rewarding, but worth the effort to bring it home for Kent.  

 
At the time I had no idea that this would lead to being selected to represent the ACF at the King's Coronation, but I am deeply honoured to be a part of such a momentous occasion." 
Colonel Richard Long, TD, Commandant, Kent ACF said: 
'Kent ACF is honoured that its Cadet RSM has been chosen to represent the ACF at His Majesty's Coronation. Kent's young people are capable of great things and RSM Siggers represents the best of them'. 
As Banner Bearer for the ACF he will be leading the Royal British Legion during the parade marching across Westminster Bridge which is a great honour and a once in a lifetime event. This is just one example of the roles that the Army Cadets is playing within the coronation, to find out more visit the Army Cadet website. 
The Army Cadets is an inclusive organisation which encourages and develops cadets between the ages of 12-18 to achieve the best they can, through offering a wide variety of opportunities from military skills such as drill, fieldcraft and shooting to other more rounded elements such as adventurous training, sports, first aid, community engagement and leadership training. Teaching them valuable skills for life. 
Being in the Army Cadets helps young people to develop in confidence, communication, leadership skills and encourages them to be the best version of themselves that they can be. 
To be offer these opportunities to Cadets we require a dedicated group of Cadet Force Adult Volunteers who give their time to help change young people's lives. 
 To join as a cadet or volunteer please visit the Army Cadets website where you can find more information.