Ashford Borough Council election results 2023
Published: 05/05/2023

All of the results have now been declared for the borough council elections in Ashford, Kent. Voting took place yesterday (Thurs 4 May) and the count was held today in the Stour Centre.
The results mean that the political composition of Ashford Borough Council is now:
Conservatives: 19 (-4)
Labour: 11 (+5)
Ashford Independent Group: 9 (-1)
Green 8 (+4)
Independents; 0 (-4)
The political composition of the council going into the election on 4 May 2023 was:
Conservatives: 23
Ashford Independent Group: 10
Labour: 6
Green: 4
Independents: 4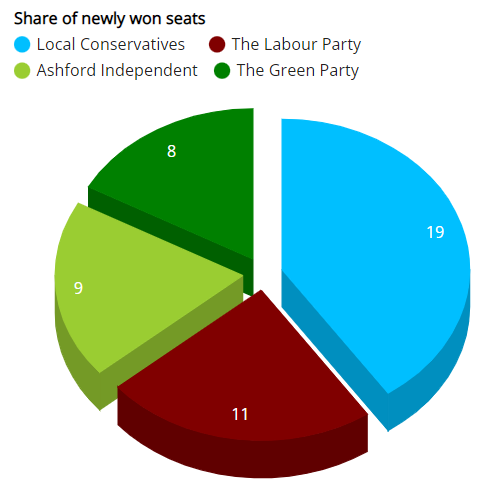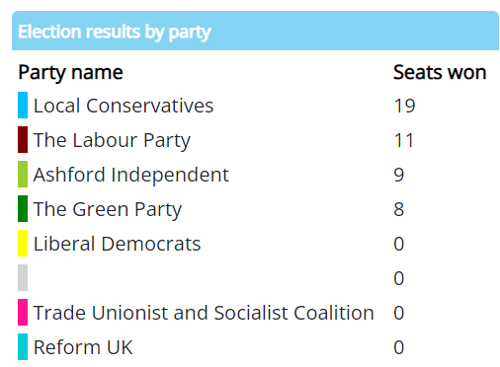 Details of the new Leader and the new Cabinet will be announced at the AGM of Ashford Borough Council at 7pm on Thursday 25 May 2023.
Visit our website for the full 2023 borough and parish council results.