M20 Great Stour River bridge foot and cycle path closure
Published: 13/09/2023

National Highways will be carrying out essential repairs and maintenance this month, underneath the bridge that carries the M20 over the Great Stour River.
The work is scheduled to start on Monday 18 September and to keep everyone safe during the work, this foot and cycle path will be closed for up to three months.

An alternative route is available via Heathfield Road, Canterbury Road and Kinneys Lane as highlighted in the included map image.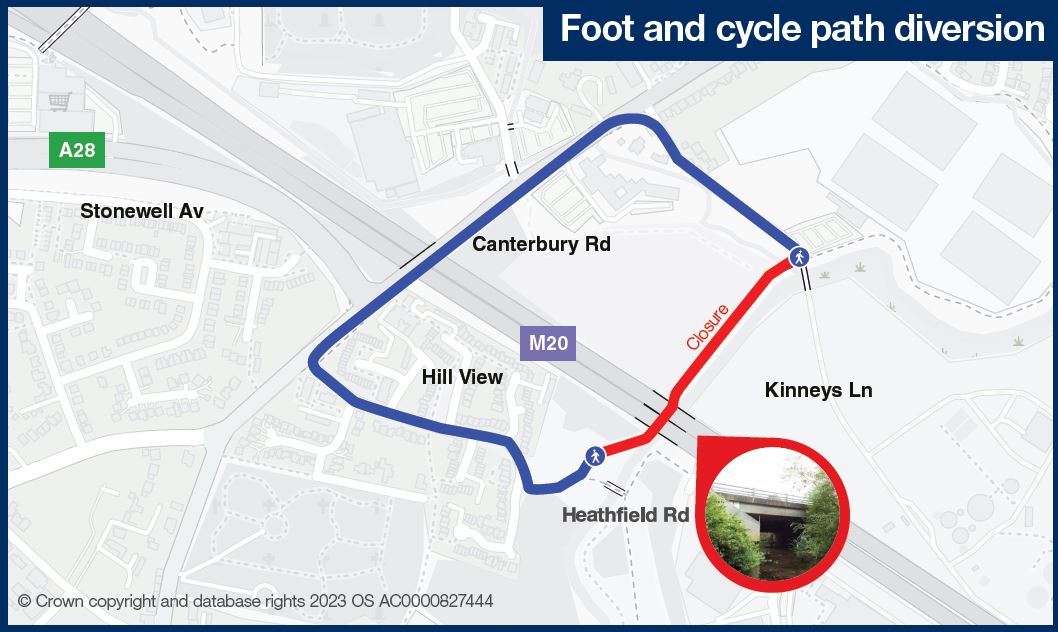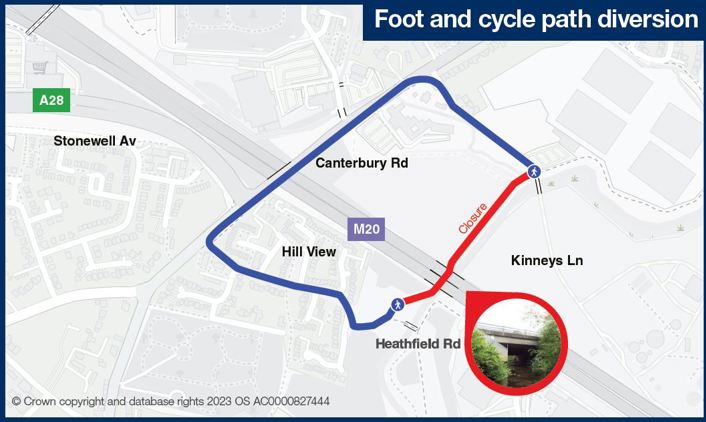 Courtesy of National Highways
National Highways estimate that the alternative route will add approximately seven minutes to your journey time, if travelling by foot.
To follow live updates on the project works, please visit a dedicated web page on the National Highways website.