Contact Us
Using this website
View our website tutorial videos to see how you can complete simple tasks on our website.
The easiest way to request council services, pay for things, or find out information, is via this website. To find the part of the website you need, you can:
find the service you want from the service directory on the homepage;
use the search bar at the top of any page on the website;
use the menu at the top of any page to view each section of the website.
You can also:
Mobile Device
Are you using a mobile device? Then why not download the Your Ashford app by clicking on the icons below. It's a convenient way to report any concerns directly to us.
Social Media
You can contact us via our social media channels:
 Like Ashford Borough Council
Join us on Facebook to find out more about the projects and campaigns we're working on. You can also become part of our Resident's Group and our Ashford Green Focus Group, too!

 Tweet @AshfordCouncil
Follow us to keep up to date with all the latest council news, as it breaks.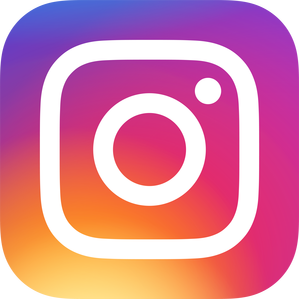 Follow ashfordbc on Instagram
This is where we share the best of our borough. Want to see your picture on our feed? Simply tag @ashfordbc whenever you're out and about!

Follow Ashford Borough Council on LinkedIn
Want all the latest business information and news on upcoming jobs? Join us on LinkedIn.

 Subscribe to Ashford Borough Council on Nextdoor
If you haven't joined Nextdoor already then this is a great place to get local community news, tailored to the area you live

 Watch Ashford Borough Council
Follow us on YouTube for video updates on campaigns, projects and events.
Email us
If you'd like to get in touch with us via email, please do so via customer.care@ashford.gov.uk.
Can't do it online?
The Civic Centre is open 9am-4pm Monday-Friday for pre-booked appointments only.
Get directions to the Civic Centre.
The Tenterden Office is open 9am-3pm on Thursdays only.
If you can't find what you want to do on our website, visit our A-Z of services page or get in touch with us another way.
About Contact Us
Welcome to the Contact Us section of Ashford Borough Council's website.
This part of the site shows you how to get in contact with the council, how to make complaints and how to get updates from the council.
About Ashford Borough Council
Ashford Borough Council is a local authority which provides services to residents in Ashford, Tenterden and a large network of surrounding villages.
Our services include keeping the streets clean and collecting rubbish, renting out social housing (council houses and flats), providing leisure facilities and play areas and processing council tax and housing benefits.
We deal with local planning applications for everything from a conservatory to major developments. If you are buying a home in the borough we can provide you with a comprehensive land search service.
We issue licenses for taxis and licensed premises, look after parks and open spaces, and parking around the borough.
We are based in offices in Tannery Lane. Our customer services team are based at the Civic Centre, and we have a further office in Tenterden Town Hall. In all we employ over 470 people.
Please note - services including primary and secondary education, roads, pavements, street lighting and social services are provided by Kent County Council.